Trendsetting Hair at Spark Salon (Feat. Stylist Kayla)
I received hair services complimentary for review. All opinions are mine. 
I have a serious case of mom hair these days. In fact, I was wearing my hair down the other day for family photos and my daughter just stared and stared at me almost as if she didn't recognize me.
My highlights were grown out (because who has time to get that touched up?) and split ends were a serious issue. So when I heard from Kayla at Spark Salon (in Maple Grove, MN) about trying out balayage for my hair, I asked when and where. I was all in for that!
Check out Spark Salon:
16330 COUNTY RD 30
MAPLE GROVE, MN 55311
(763) 478-9800
What is balayage? I'm glad you asked. It's a trendy way to color your hair that doesn't take any foils or dramatic processing. The term itself is actually French for painting or sweeping. It gives your hair a sun-kissed look while at the same time, it allows for a subtle regrowth so you don't have those obvious grow-out lines (um, hello – that was me!)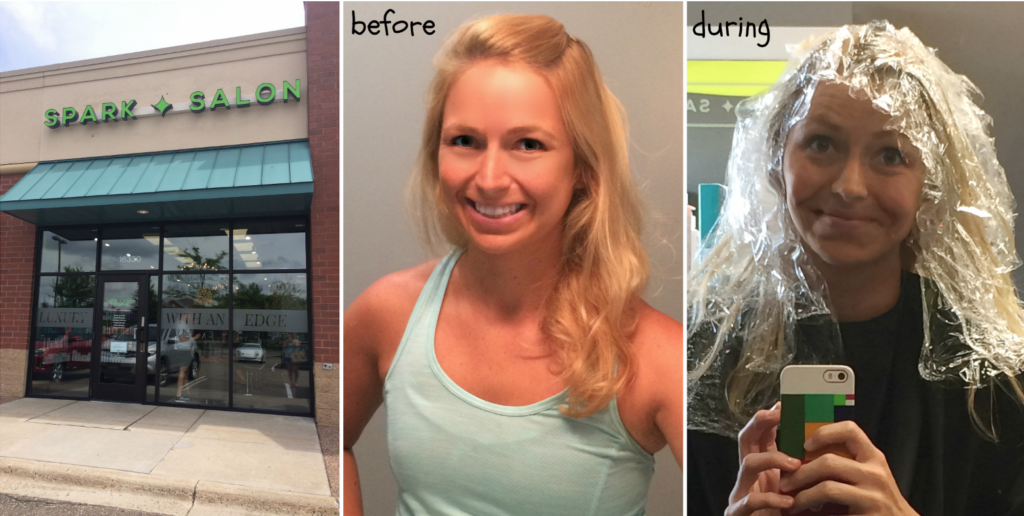 Meet Kayla Vanderziel from Spark Salon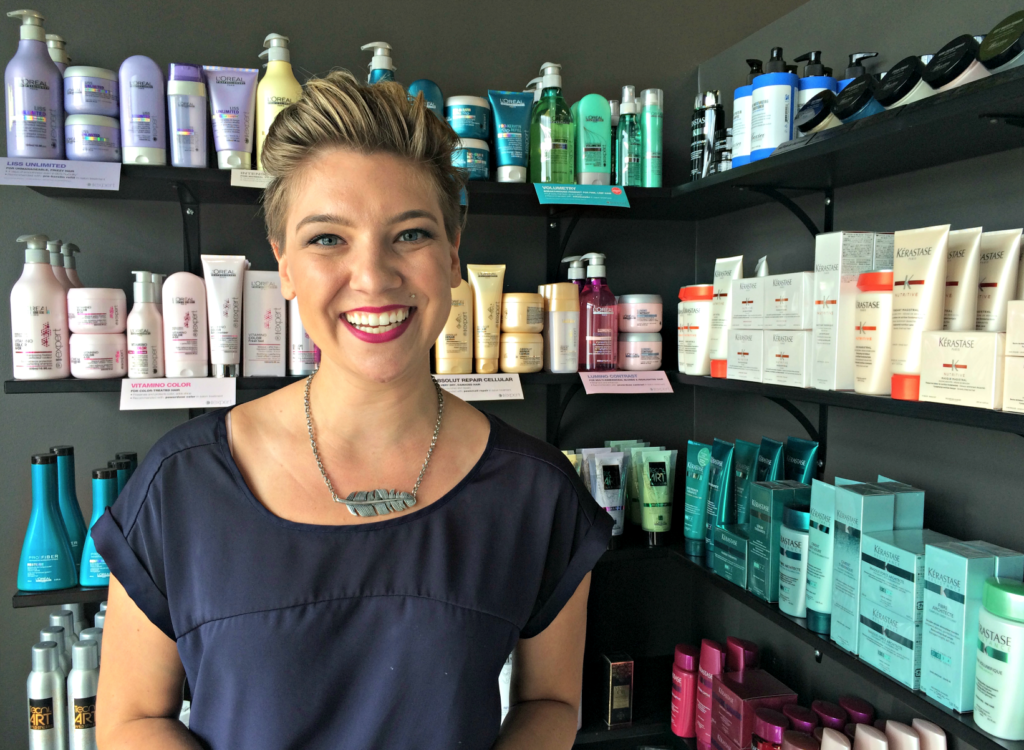 From the second I met Kayla, she was upbeat, super friendly and excited to make me look amazing. She listened intently to my hair concerns (or the 15 minute ramble that that is) and offered solutions for each of my issues. She is creative, trendy and up-to-speed on all of the latest and greatest in haircare. She gave me a brief overview on balayage and I knew it was the solution for me.
I didn't know when I would get to the salon next, so the subtle regrowth of the balayage was perfect. Plus, with it being in the middle of summer, I wanted that sun-kissed look even if I hadn't exactly been sun-kissed myself this summer!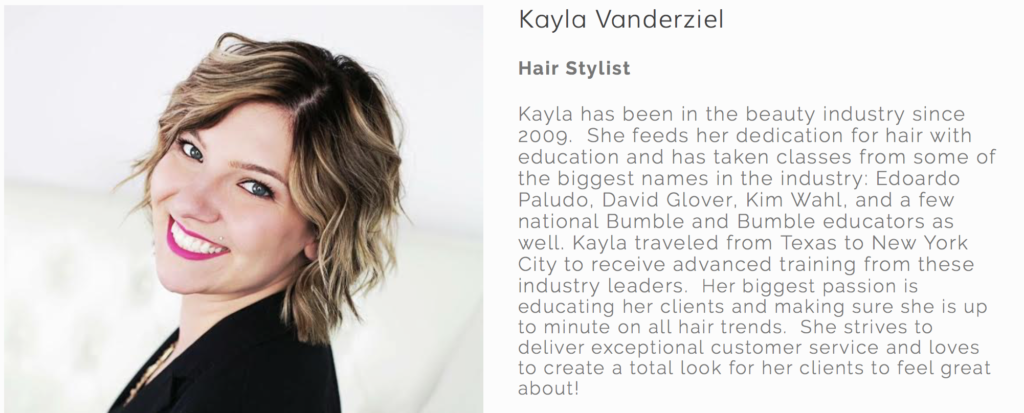 They had this amazing high-tech halo-like dryer that for once didn't look like it came from the stone ages. You know, those ones that I Love Lucy sat under? Those were no where in sight. This thing was like Star Trek – super galactic. Kayla explained that it ensured your head didn't get scorchingly hot, instead it was an evenly-distributed heat to get the job done without frying your scalp. Thanks for that! Much appreciated.
The end result of the balayage? I'll let you see for yourself. (Don't mind me not wearing makeup, that's kind of the norm these days. Thank goodness I don't have paparazzi all over me like regular Real Housewives, or they'd have a field day with me.)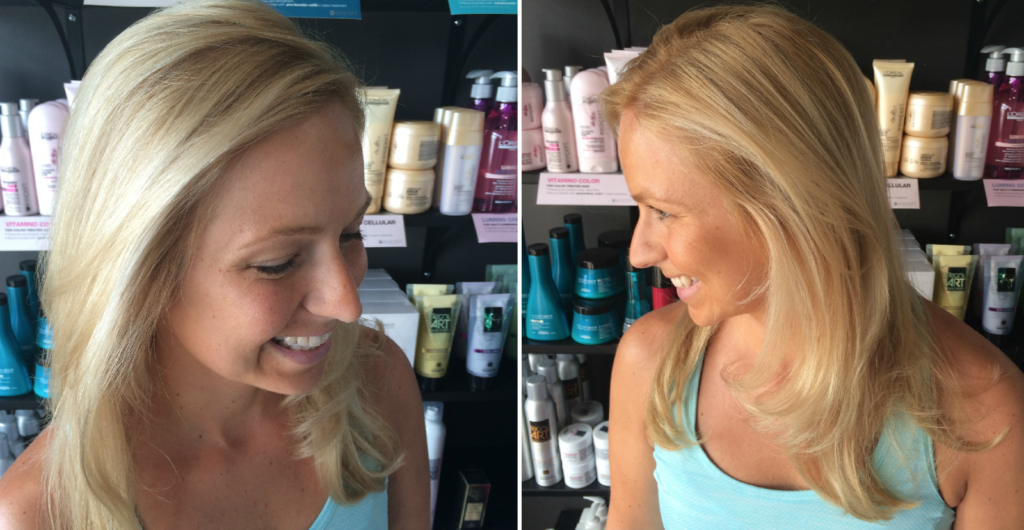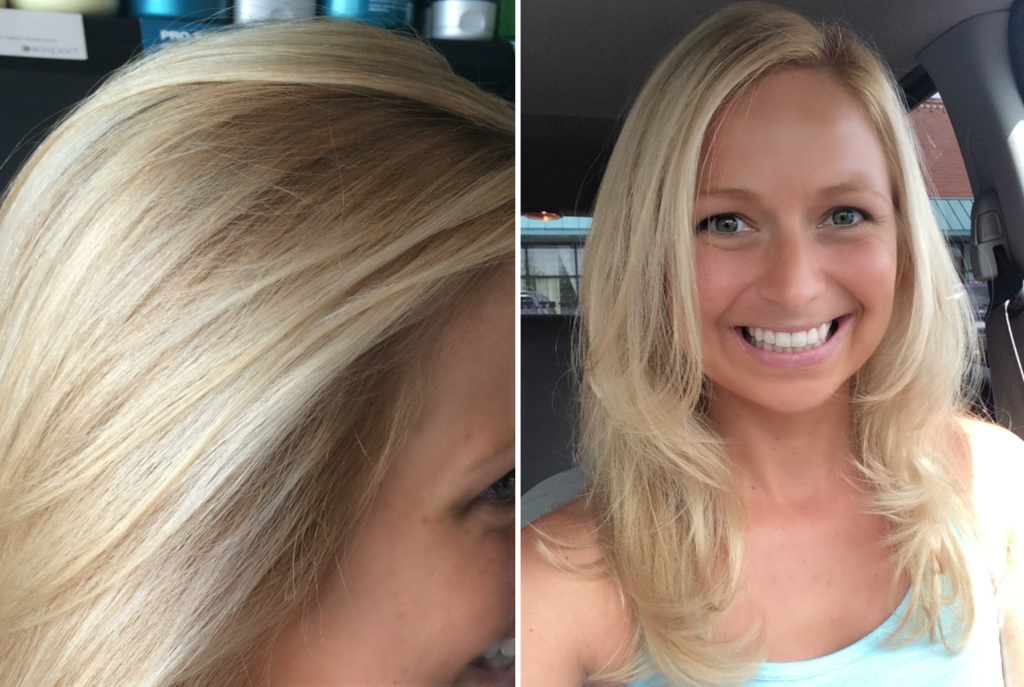 I am in love with my beautiful highlights! Thank you so much Kayla for hooking a mama up!
Exclusive Discount For YOU!
If your hair is in need of some TLC, call up (or email) Kayla at Spark Salon and set up an appointment for balayage (or any other hair service, I know we're not all in the same hair boat).
(763) 478-9800
sparksalonstyle@gmail.com
You'll love her, I know it! And mention that you heard about her on the Real Housewives of Minnesota blog for an exclusive discount – $10 off your haircut, or complimentary haircut with any color service! 🙂
Until next time!
Sarah