Timeless Skin Care Review
This is a sponsored post and review on behalf of Timeless Skin Care. All opinions are my own.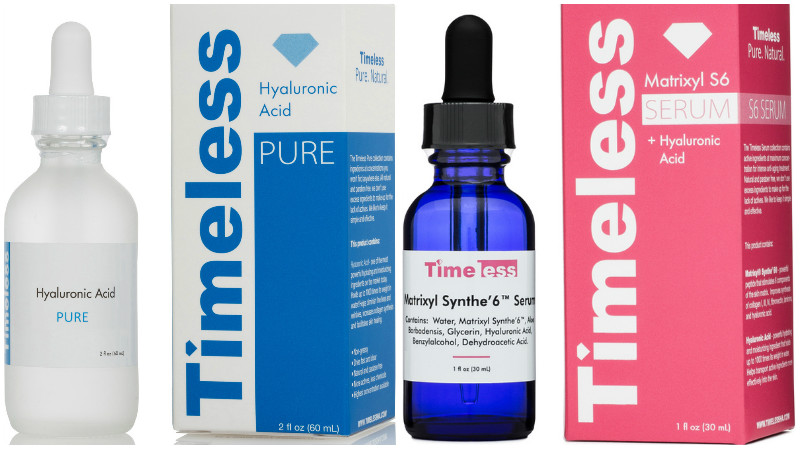 Skin care options these days can be hard to narrow down, but hopefully this post can help you decide if Timeless Skin Care's natural skin care line is a good fit for you!
I recently was able to try out the Matrixyl Synthe'6 Serum ($24.95) and Hyaluronic Acid ($8.95) to review here. It seems like a long name to remember, but it helps if you understand how it was named. Essentially, it contains Matrixyl® Synthe'6® which is a strong peptide that helps boost 6 skin-rebuilding essentials (or essentially, it targets wrinkles and fine lines by stimulating these 6 major components of your skin matrix and dermal-epidermal junction.) Not that you need to know, or will ever remember but this includes collagen I, II, IV, fibronectin, hyaluronic acid and lamin 5.
The Hyaluronic Acid is pretty cool actually, it is one of the most powerful hydrating and one of the most moisturizing ingredients currently on the market. A fun fact, Hyaluronic Acid can hold up to 1,000 times it's weight in water! That is some serious moisture onto your skin. That makes it easy to see why this is one of Timeless Skin Care's best selling products, it gives your skin the quenching moisturizer that it needs.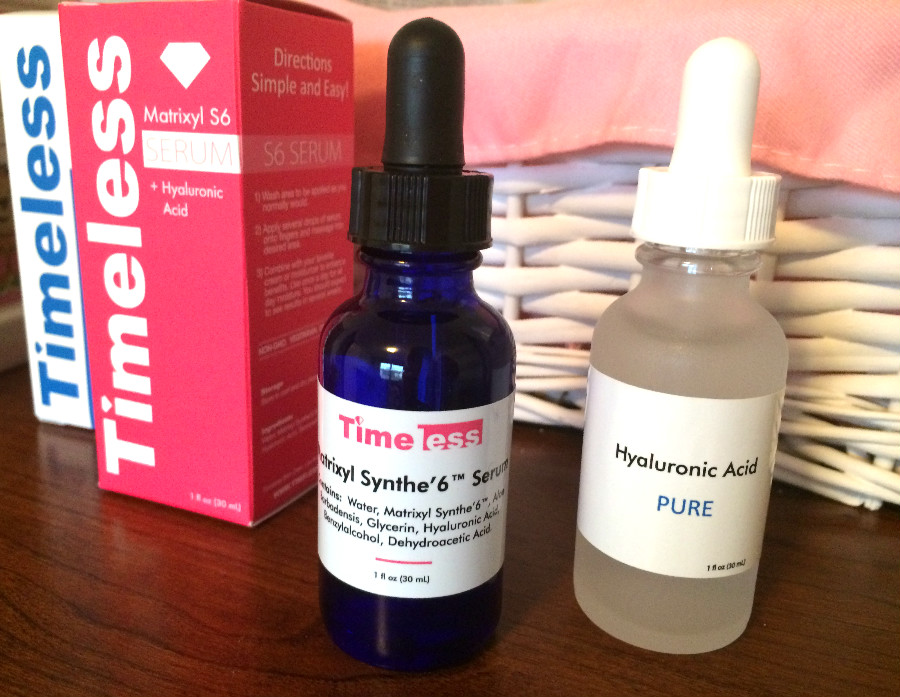 This Hyaluronic Acid is also non-greasy, it dries clear (and quickly), it's cruelty free, paraben free, and made right here in the USA.
My thoughts on this product was that, A) I enjoyed that the serum was not greasy on my face, B) That it dried really fast, and C) That it seemed to be effective especially in moisturizing my skin in this harsh Minnesota weather.