KARORA Bronzing Mousse Review & Skinwear Lineup
Disclosure: I received product to review for this post. However all opinions are 100% my own.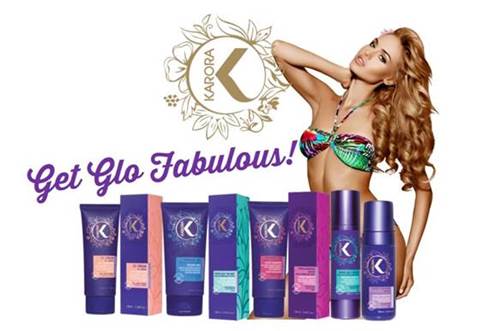 This winter was never-ending, it seems, and summer could not come fast enough! But with the sun being weak right now, it's impossible to get a tan outside. Now I know that I need a little color before I can start wearing all my cute crops and tops! So I guess the two options then would be going to a tanning bed, or using a self tanner. And since I am pretty against laying in tanning beds, I really see it as having one option; to use a self tanner.
Now you may have read my post before about my favorite self tanners, but that was before I learned about KARORA, and definitely before I ever got to try their Express Bronzing Mousse. So I am going to focus on my experience with the KARORA Express Bronzing Mousse today, and also a few other products that I got to sample from them as well.
First off, the goodies came in the mail and I was instantly excited to try them out: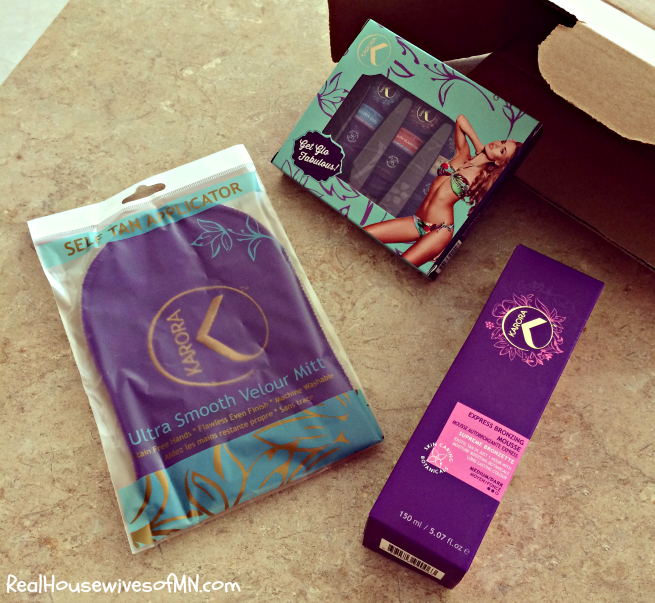 KARORA Express Bronzing Mousse
This mousse was unlike any other self tanners that I've ever used. You will typically shower (which includes shaving, exfoliating, etc.) before applying and that applies to this mousse as well. Next, application includes applying the mousse to your velour mitt and then from there, applying the mousse onto your skin.
The mitt worked very well in applying the tanner evenly and very smoothly. I also love that the mitt has a plastic liner inside so that you don't get any bronzing mousse seeping through, and you don't have to wear plastic gloves to prevent that then either. So that is super nice!
Beyond that, I was really impressed with how effortlessly I was able to apply the tanner and the process itself then was very quick. It did feel a little sticky at first, but that goes away after some time and it's well worth the finished product, I think 🙂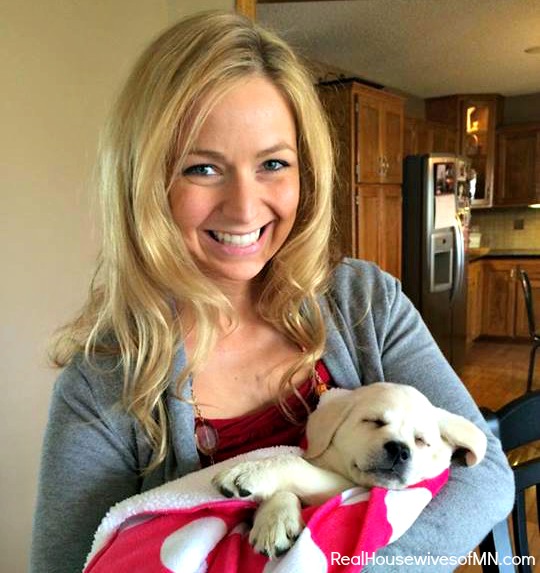 Now after application, comes a curveball you might not be used to. With other tanners, typically you wait about 24 hours, then shower. But with the KARORA Express Bronzing Mousse, you wait one hour for a light tan, two hours for a medium tan, and three hours for a dark bronze, then shower.
At first, I couldn't figure out how to make that process work, as it would mean that I would typically need two showers in a 1-3 hour time. But as I worked it into my schedule, I figured out that it really wasn't that difficult to work with. I found that if I showered/shaved/exfoliated and then applied the bronzer, I could do the laundry, dishes, or head to the gym and not even think about it. Then after my time had passed (for me, this was the full three hours) I would quick jump in the shower to rinse off and that was it!
The color does continue to build even after you shower, so if it's not as dark as you'd like right away, rest assured it will still progress a bit. If you have fair skin, I would definitely start with one hour for the bronzing mousse and then shower and go from there. Build up your time and you will build up your tan.
Over time, the tan fades evenly and it actually lasts quite a bit. I expected it to fade quickly but it didn't. To keep an even tan, you'd really only need to apply once or twice a week. That's pretty simple if you ask me.
Fun Facts:
The 150 ML bottle retails for $40.00 and you can find it at Ulta Stores across the US, New York's Henri Bendel store, CO Bigelow store, or online at KaroraCosmetics.com.
You decide your level or shade of bronze!
Mixture includes moisture boosting botanicals.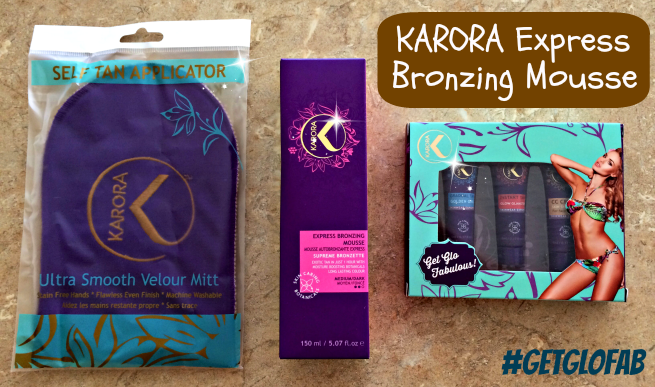 As I mentioned before, I also was able to try out some samples of KARORA's other products, including the Instant Tan (Water Resistant), the CC Cream (For Face and Body), and their Gradual Tan Lotion. And really, any type of beauty product that helps give me a glow is alright by me! 🙂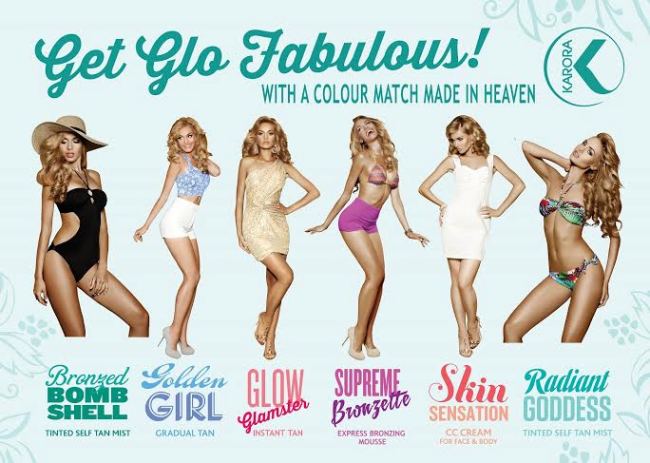 KARORA Instant Tan (Water Resistant)
This fabulous instant tanner gives you color that is water resistant and stays put. The lotion also helps provide nourishment to your skin along with a little glow. Of course, with some soap and water, you can wash off the color afterwards if you're not ready to commit.
KARORA CC Cream
I really liked this CC Cream for a little bit of color and a little bit of coverage. It also offers complexion perfection to minimize the appearance of imperfections. Inside, you'll find this cream includes green tea leaf extract, jojoba seed oil, argan oil and acai berry.
KARORA Gradual Tan Lotion
If you don't want an instant tan, but instead want to appear like you've been building your tan day by day, then the Gradual Tan Lotion is your perfect option. When used daily, you'll get a healthy dose of natural color along with the hydration your skin craves. It also provides a yummy orange oil blossoming scent to boot!
So don't get frustrated if your spring skin is looking a little pale. KARORA has your easy solution to provide a healthy glow this summer! You can bet you'll find me looking like I've been poolside in Mexico this summer 🙂
Hearts,
Sarah

Don't miss a beat! Subscribe here for email updates and get a weekly roundup of my latest posts!