Glossybox Spoiler: December & January
I received these products for review. Post contains affiliate links.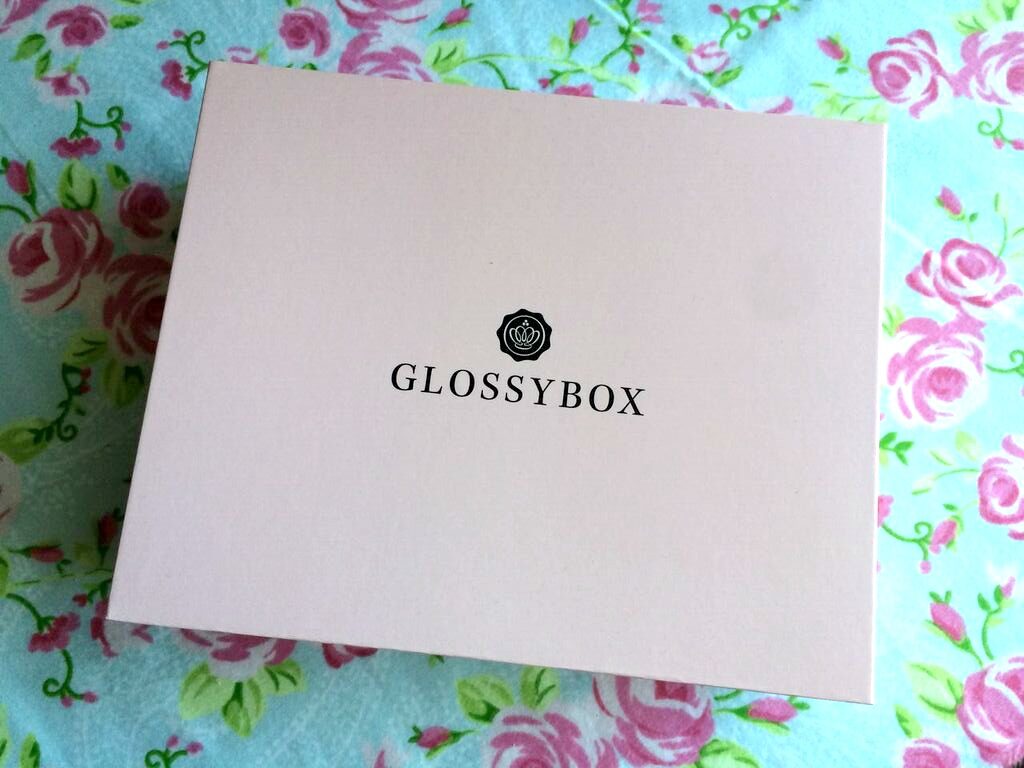 Ah yes, it's that time again! Time to give you a sneak peek at these past couple months' beauty sample boxes. Per my usual, I love to give you guys the inside scoop on what came each month but at the same time I don't want to spoil it for those of you who haven't yet received your packages so yes, my post is a little delayed but it's mostly in your best interest (okay, and partly for mine too because life is busy!) 🙂
So let's go ahead and get to it!
December 2015 Glossybox Contents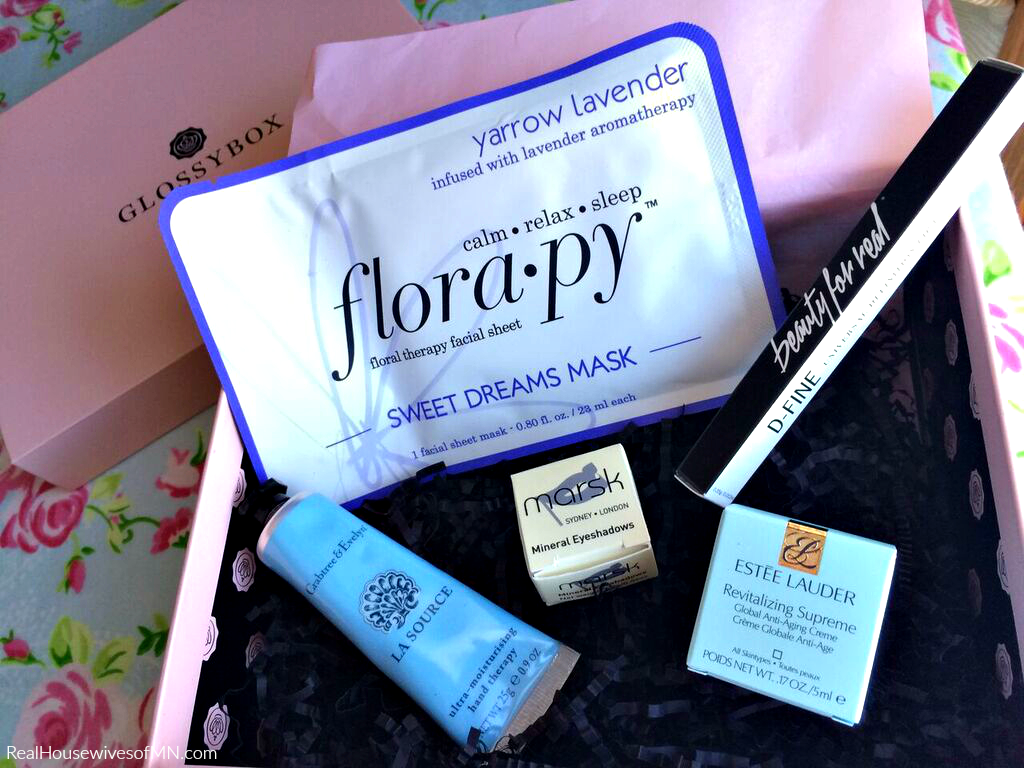 Flora-py Sweet Dreams Facial Mask – I love these masks for when I get a moment to take a bubble bath, read my book, sip some wine and relax. This mask is packed with flower ingredients and essential oils to provide anti-aging properties and to detox your skin. (Retail: $8.00)
Crabtree & Evelyn La Source Hand Therapy – This hand cream is just what I need in the winter with my dry skin. The cream includes several nourishing ingredients such as macadamia nut oil, seaweed and algae extracts and vitamin E. It moisturizes and smells pretty darn good! (Retail: $22.00 for 100g)
Marsk Mineral Eyeshadow – I absolutely adore mineral eyeshadow. It seems to go on so much smoother and more even than pressed powders. This shadow (in shade: In You're Toast) is a golden, sandy tone that really brightens the eyelids without looking too heavy. (Retail: $24.00 for .47 oz)
Beauty for Real D-Fine Perfect Lip Pencil – Although I haven't tried too many lip liners, this one really stood out as a winner for me. It matched my skin tone really well, and with that it seems to go with almost any lip color. The makers of this lip pencil designed the flesh-tone liner to enhance your lips without being noticeable and let me tell you, it works. (Retail: $14.00)
Estee Lauder Revitalizing Supreme Anti-Aging Creme – This handy little daily moisturizer  is designed to fight signs of aging (fine lines, dullness, dehydration). I do like it as a moisturizer, it feels lightweight and hydrating. I haven't noticed a real difference as far as anti-aging goes, but time will tell! (Retail: $50.00 for 1.0 oz)
If I would have purchased these items on my own, I would have spent a total of $118.00! Instead, it's only $21 for a Monthly Subscription
(shipping included)!
January 2016 Glossybox Samples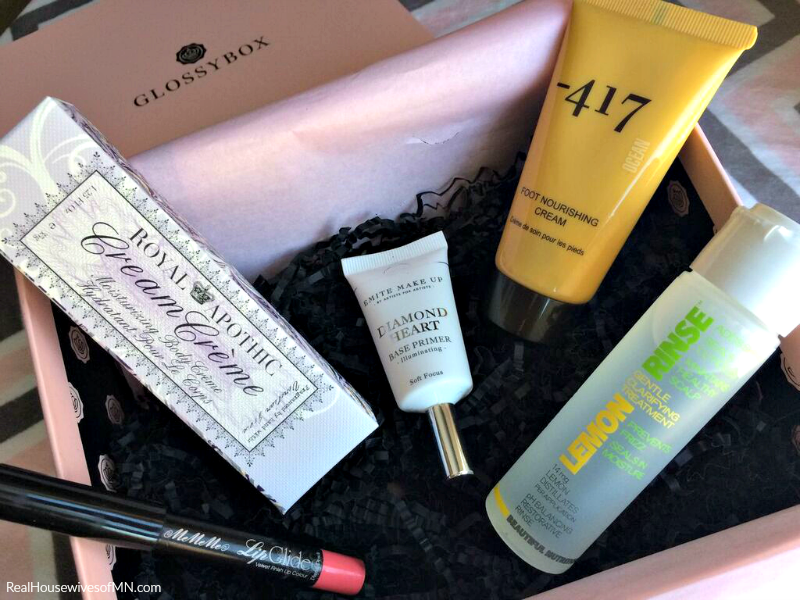 Royal Apothic Cream Creme – I can never have too many lotions. This particular body creme is formulated with milk proteins and lactic acid allowing you to exfoliate and moisturize your skin at the same time. (Retail: $14.00 for 1.25 fl oz)
Emite Makeup Diamond Heart Base Primer – Primer is essential as your makeup base if you want your look to stick around for a while. This primer also gives a beautiful natural glow and prepares your skin by evening skin tone and minimizing imperfections. (Retail: $29.00 for 1.2 fl oz)
-417 Ocean Foot Nourishing Cream – We love hand creams in the winter so why not foot creams too? Our feet can get dry and cracked too, that's why this cream uses aloe era leaf juice and water from the Dead Sea! (Retail: $16.00 for 3.4 fl oz)
MeMeMe Lip Glide – This beautiful pink color (Playful Peach) is a shade that I would have chosen for myself. I love the shades of pink because they are feminine and pretty! This glide provides that burst of color along with hydration and a beautiful satin finish. (Retail: $12.50)
Beautiful Nutrition Lemon Rinse Gentle Clarifying Treatment – This little bottle has been an added ingredient to my shower routine. Shampoo, condition, lemon rinse. I can actually tell the difference too when I use it, versus when I don't. The clarifying treatment breaks down product buildup, seals cuticles and helps to maintain a healthy scalp. It's wonderful. (Retail: $10.00 for 13.3 fl oz)
If I would have purchased these items on my own, I would have spent a total of $81.50! Instead, it's just $21 for a Monthly Subscription
(shipping included).
—–
Overall, if I had two pick my three my favorite items from the two boxes, I would have to say they were the:
Beautiful Nutrition Lemon Rinse ($10)
Marsk Mineral Eyeshadow ($24)
Beauty for Real D-Fine Perfect Lip Pencil ($14)
I can't wait to see what comes in the February and March boxes!! 🙂 Hang tight! And in the meantime, grab your subscription to Glossybox by clicking the pretty picture to the right –> You'll even get a free Sabe Masson Le Soft Perfume ($25 value) with promo code PERFUME at checkout! Woot! 🙂
Sarah

Don't miss a beat! Subscribe here for email updates and get a weekly roundup of my latest posts!