Best Oily Skin Face Wash & Face Scrub
I don't know about you, but I realized the other day that my morning and nighttime beauty routine has gotten a little out of control.
I use a makeup remover, face wash, and an exfoliate at the end of the day (namely when I'm wearing makeup), then on top of that – a moisturizer. It's a process. It's time consuming, and especially hard to travel with all of those items too.
To attempt to streamline the process, I tried out Olay Daily Facials 4-in-1 Water Activated Cloths. These magical little facial wipes come dry (no mess) and all you do is lather them up with water, wash your face with the cloth, and rinse. In that little amount of time, and with one little beautiful cloth, you'll have; removed makeup, dirt and oil from your face, exfoliated (for brighter and more even-toned skin), cleansed your face, and moisturized your skin as well.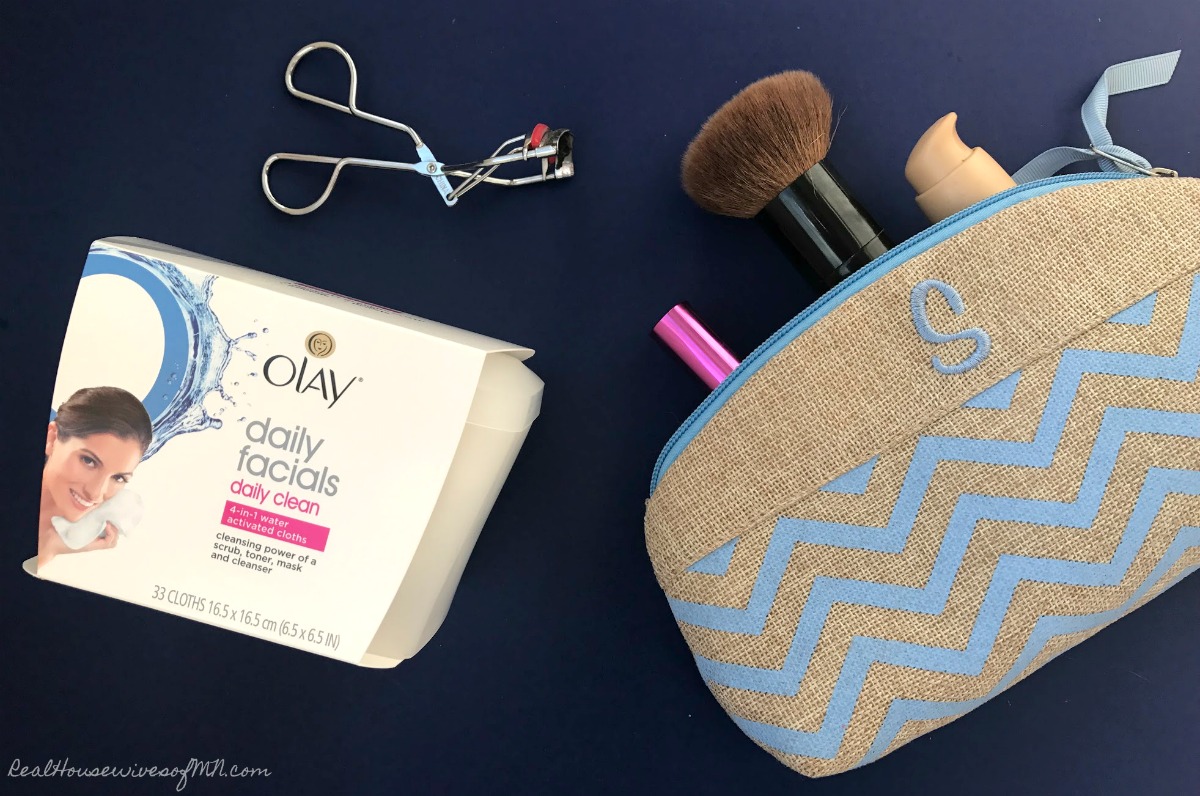 All in one little cloth (that's why I called it magical). As you can see on the box, the cloths have the cleansing power of a scrub, toner, mask and cleanser. POW! That packs a punch.
Now you know me. I'm a busy mom, but I don't want to sacrifice my beauty regime for lack of time. With the Daily Wipes, it's the best of all worlds all wrapped into one which is a sanity saver in itself.
After my first time trying out the facial wipes, I asked my husband if he wanted to try one because it felt so refreshing (especially on a hot day when my sunscreen/makeup was all cakey). He shot me down, but that's his loss if you ask me.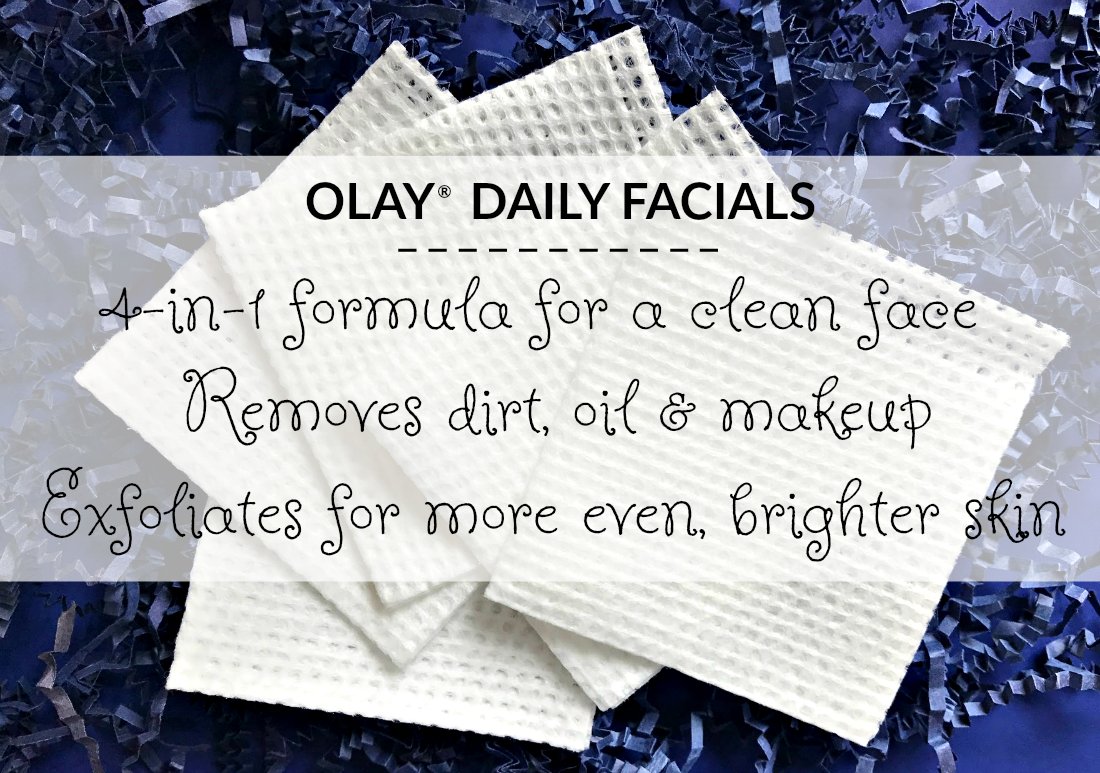 From my standpoint, I can totally see these being a great item to pack into my travel duffle heading to the cabin, or if we're going away for the night. It eliminates the need for bulky tubes or bottles of skincare, and you don't have to worry about spills or anything like that which is wonderful!
Olay Daily Facials are meant for all skin types, they're soap-free and are dermatologist tested. My skin type ranges from oily to dry so what I usually use to wash my face on any given day differs. With something that works for all skin types, I have again dropped another step from my skincare routine. That's a total busy mom win.
So if you're looking to streamline your face wash routine, these could be the ticket. Grab your Olay Daily Facials here and get your skin looking so beautiful you won't even need makeup, with just a cloth and a couple drops of water. Easy enough, right?
'Til next time,
Sarah
This is a sponsored conversation written by me on behalf of Olay . The opinions and text are all mine.