Beauty Items: My Two New Favorite Makeup Essentials
I am always on the lookout for beauty products that I adore. They always have to pass a longevity test that tells me if they're really worth using again or not. Well lately, I discovered two new beauty items that I am in LOVE with (in fact, I just purchased more of both this morning!) Here are my two new best friends: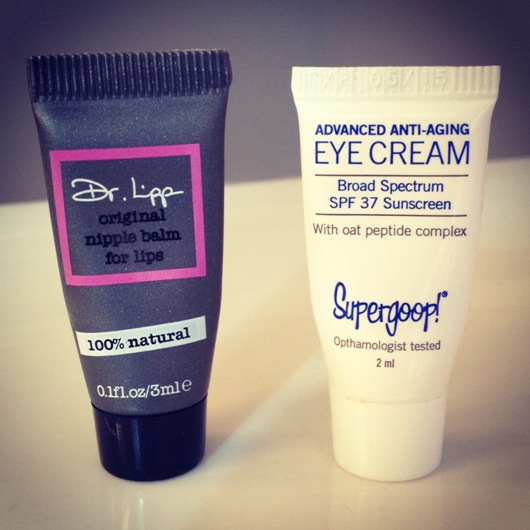 So I've come to love both of these things for different reasons, but let's go over a description of each one so you can understand what each beauty product is really geared up for.
1. Dr. Lipp original nipple balm for lips – This is undeniably my favoritest thing in the world right now. This stays in my purse, and if I'm to leave my purse somewhere, this balm stays in my pocket. I do not leave home without it. Why? Because it rocks. No seriously, it does. It feels SO good on your lips and it is a healing balm which is awesome for me because my lips are constantly dry. I also used it on a little crack I had on my nostril that was killing me (from blowing my nose too much) and it did better than my usual go-to which is Eucerin repair creme. The funny story behind it, is that the same medically proven formula was formerly used by nursing mothers to soothe their sore you-know-whats. Well now I'm in love with using it for my lips and that works too! Thank you Dr. Lipp!!
P.S. For those of you keeping track at home, it's $14.50.
2. Supergoop advanced anti-aging eye cream – This one I love because I've used tons of eye creams before and this is by far, the best one I've tried. It's not oily and it doesn't leave your eyes feeling greasy or burning. Instead it gives them a little almost-cooling feel with a lightweight moisture. Plus, it gives results. This one is a little bit more spendy ($45), but it's worth it. That's why I just purchased the full size, because I know it's going to get used!
Well those are my two new favorites! I cannot wait to get my new items in the mail. I hate when you run out of your favorite everyday items and then you have to wait to get the new ones. Oh well, soon enough 🙂
Until next time!
Hearts,
Sarah

Don't miss a beat! Subscribe here for email updates and get a weekly roundup of my latest posts!