Anti-Aging Face Cream That Works (for Less!)
We've spent a lot of time outside this summer, and with the sun and elements, my face is prone to getting super dry. I've tried a lot of creams but they seems to dry too thin and don't do too much for moisture let alone treat any upcoming lines/wrinkles that creep up on me, especially when you have kids for some reason! 🙂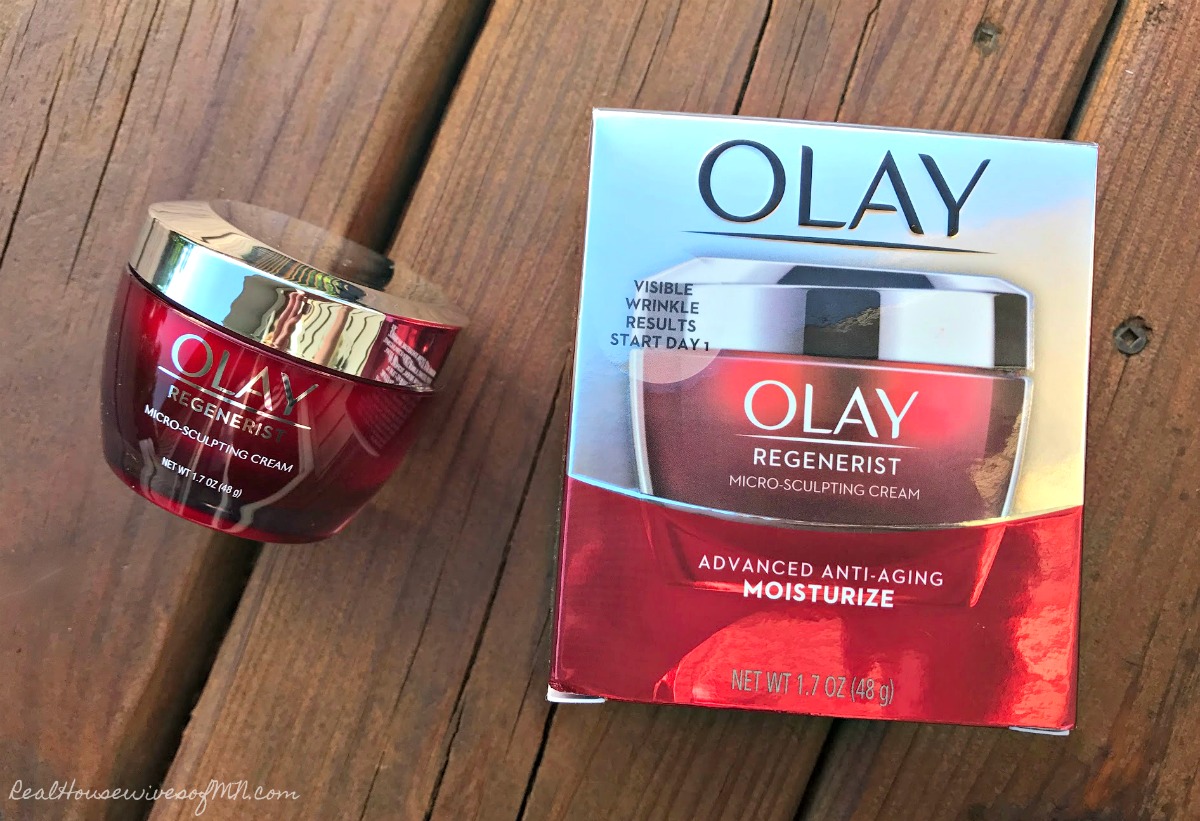 Okay so fast forward – I tried out the new Olay Regenerist Micro-Sculpting Cream. They've re-engineered their #1 selling anti-aging cream to be even better than before! Go team 🙂
The box said "Visible wrinkle results start day 1" so I wanted to put it to the test.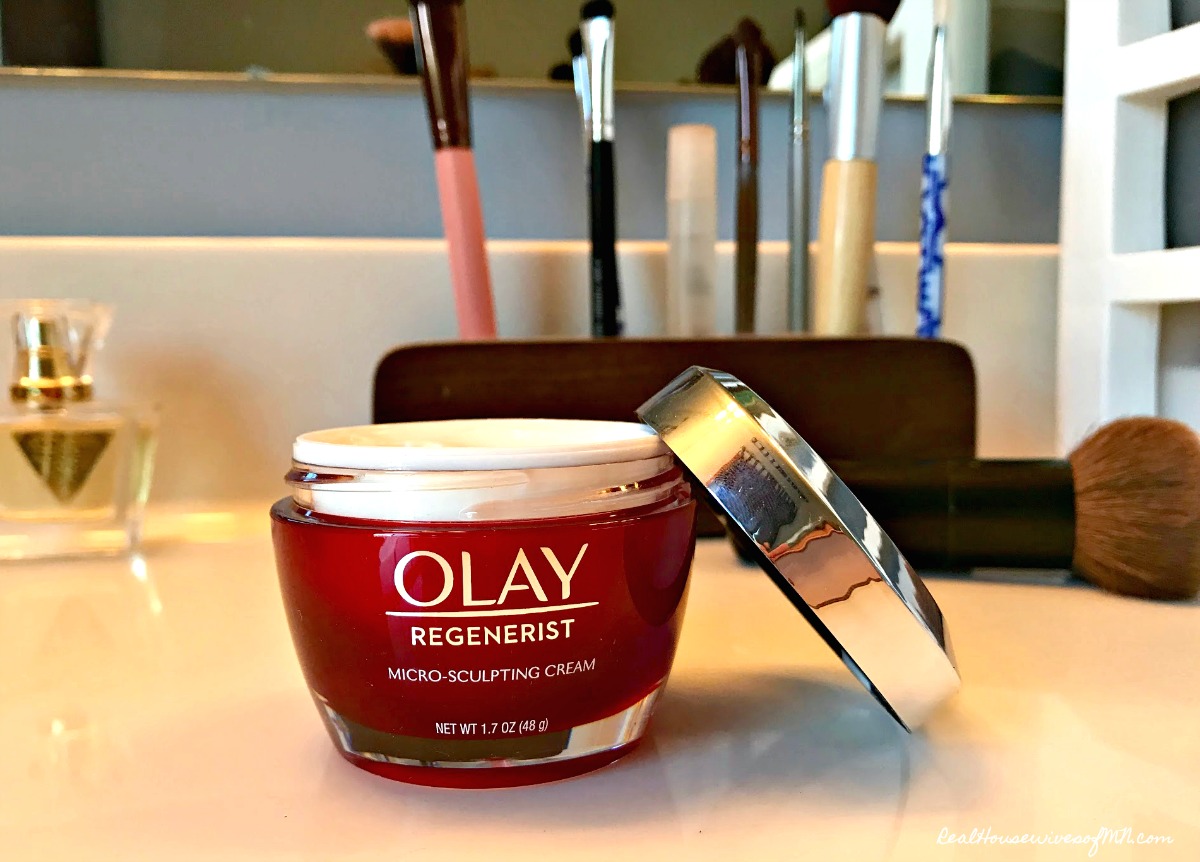 So day 1 – I applied the cream at night, slept with it on, woke up, washed my face and applied it again in the morning. Officially 24 hours later, I took another selfie and sure enough, I could tell that the bags under my eyes were a little smaller and tighter and some of my skin looked a little more smooth. Obviously after one day I wasn't expecting drastic results, but any results at all in a day was a nice surprise! Plus, doesn't my skin just look more moisturized in general?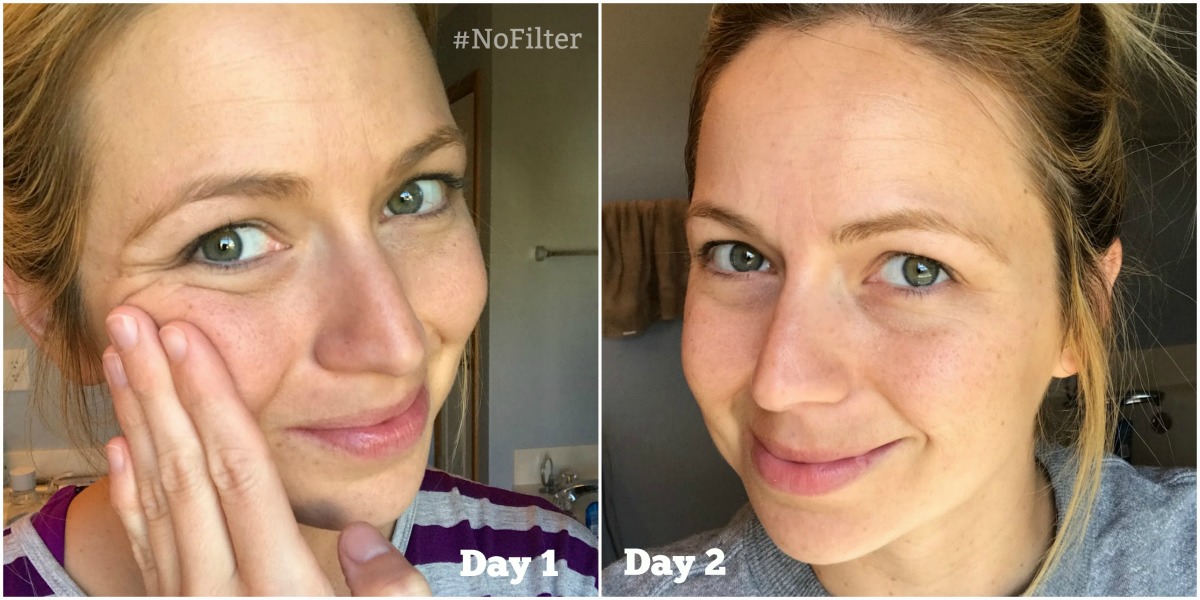 Okay so I admit, I'm not new to the market of an anti-aging cream. Once I hit 30, I just knew it was time to start working on preserving my skin both for anti-aging reasons and also providing my skin the hydration that it needs. For as much time as we spend outdoors, I know it takes a toll on my skin and it is never too early to start taking care of it!
So Good Housekeeping Institute ran a study with 155,000 women, in which the Olay Regenerist Micro-Sculpting Cream outranked over 10 competitors, even one with a $440 price tag! Good Housekeeping gave the Olay cream their "Seal Star" for several outstanding features:
Being a fast-acting formula.
Providing long-lasting hydration.
Having a lightweight texture.
Including several firming and plumping ingredients.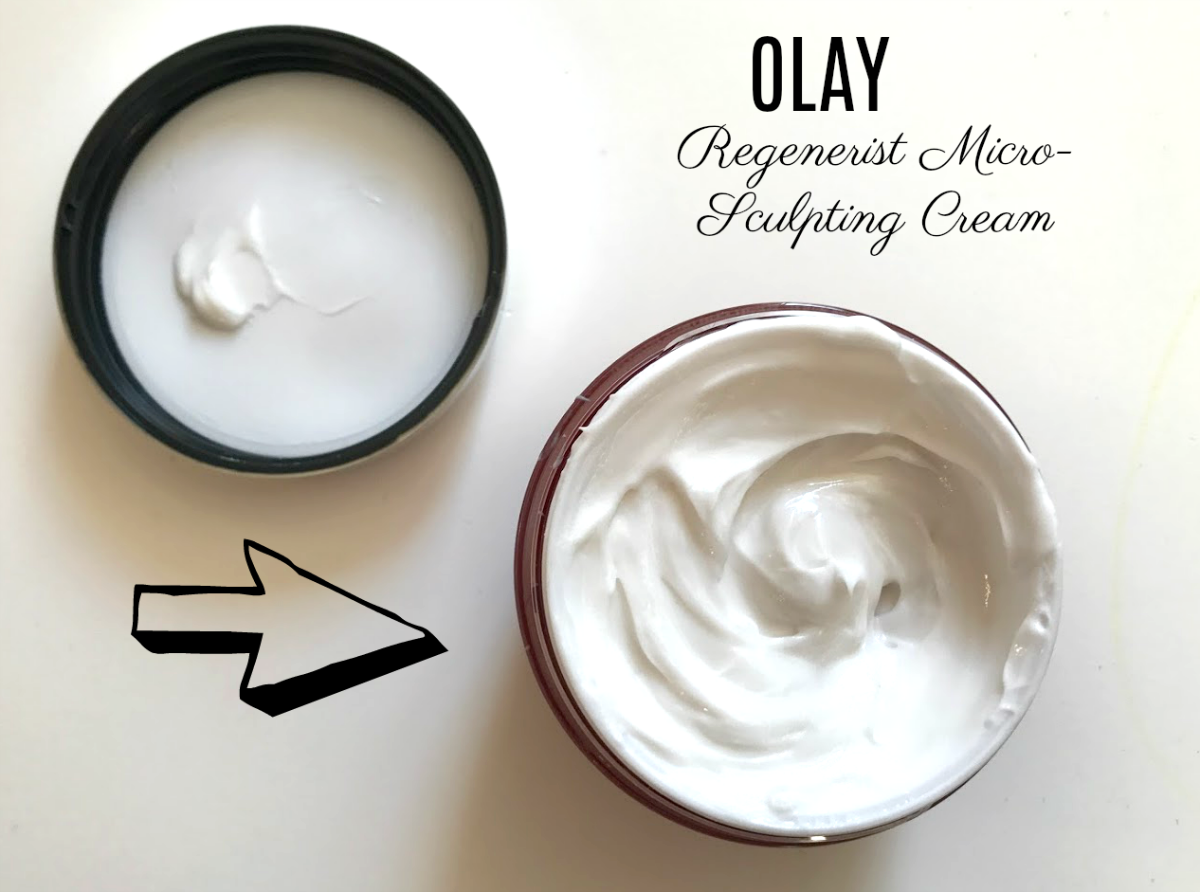 Good Housekeeping says that the Olay Regenerist cream, "demonstrated stellar hydration results at an unbeatable price." And at a $26.99 price point for those kind of results, I'd have to agree.
I think it's interesting that in the study, over 80% of participants preferred Olay to other brands – saying it felt "rich" without being too heavy. I could definitely see that, after trying it out. It's a creamy, kind of whipped texture but it goes on so smooth and with a great-feeling coverage. Not too thin but not too thick.
The results for the hydrating face cream are as follows:
Visible wrinkle results start at day 1 (as I talked about above)
1 day: Reduces the look of fine lines, plus boosts hydration and skin brightness 
2 weeks: Skin is noticeably firmer and elasticity is improved 
4 weeks: Reduces the look of up to 10 years of wrinkles
That means for me, that I even manage to go to Target without makeup on and not feel too self-conscious. I add a little self-tanner for some color but that's it these days!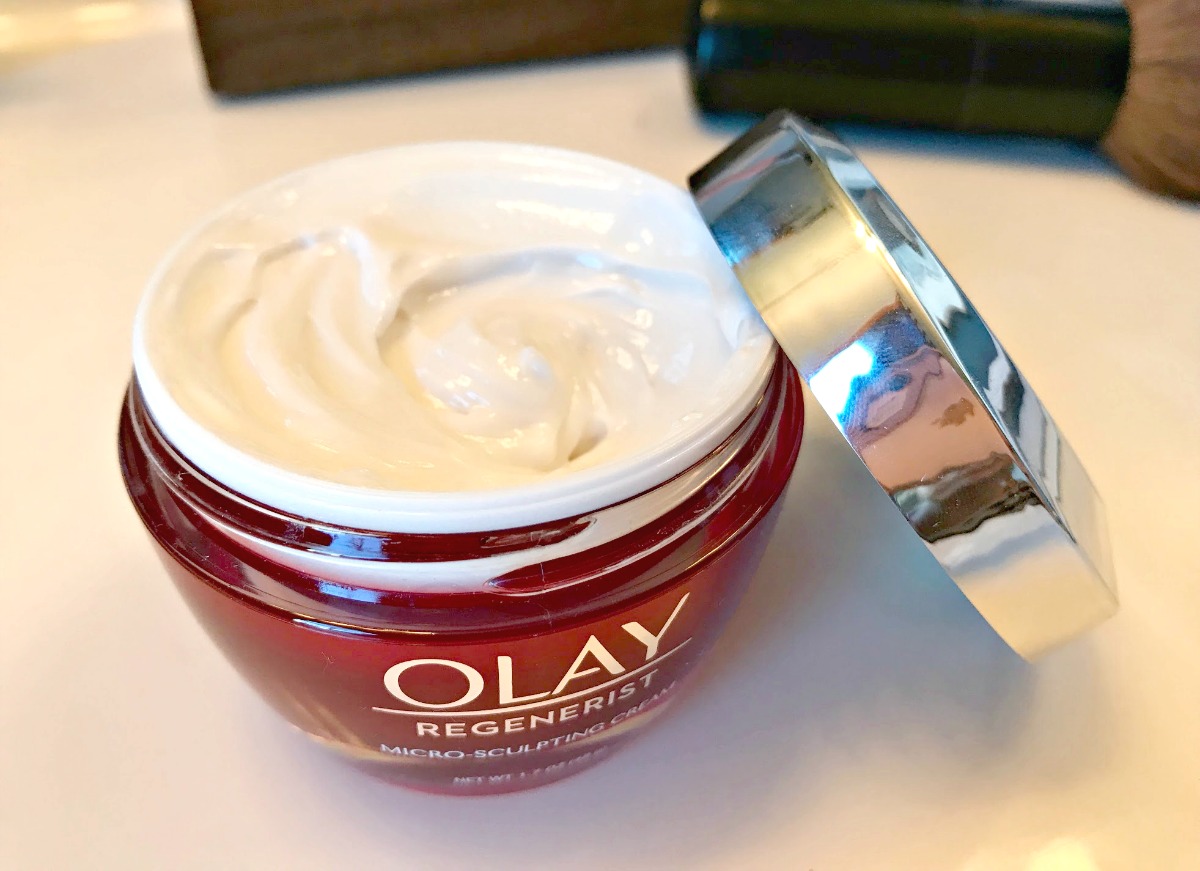 Seems like a good deal to me for $26.99, am I right? Grab your jar of this beautiful red wonder of a face cream here and let me know what your results look like in a day, two weeks or a month! 🙂 I'll be waiting!
Til next time,
Sarah
This is a sponsored conversation written by me on behalf of Olay. The opinions and text are all mine. #ad #ageless