A Mom's Guide to a Quick & Easy Valentine Look
This shop has been compensated by Collective Bias, Inc. and its advertiser. All opinions are mine alone. #MNYLooksToLove #CollectiveBias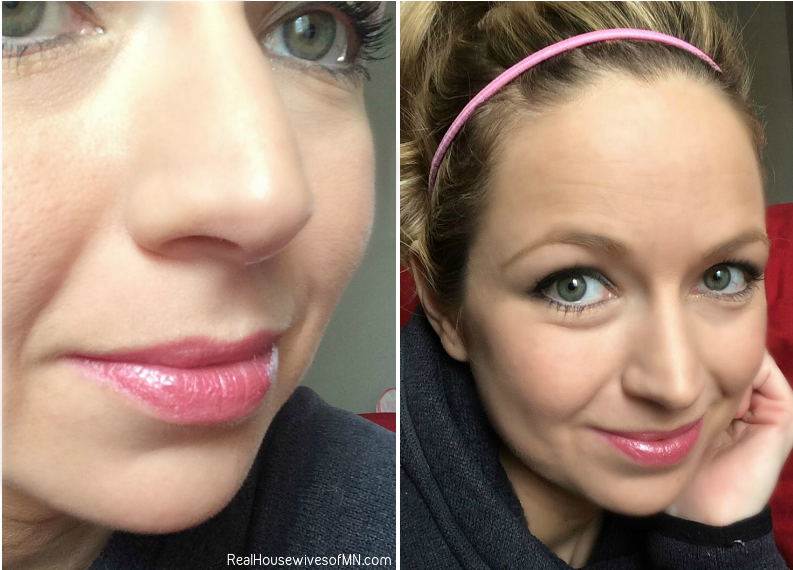 As a fellow mom, I know the time spent on hair and makeup is limited, and special occasions (such as Valentine's Day) are no exception to that. So today I wanted to give a little tutorial of how you can put together a super simple, quick and easy Valentine look that you can use this year. And the best part it, it took me less than 7 minutes! Truth.
The Products Used
Okay so the first step, it's almost like a recipe really. I headed to Walmart to grab the essentials where I found this Maybelline tower of goodies at the end of the Beauty section. It had everything you needed to get one of many 'looks of love' this Valentine's Day.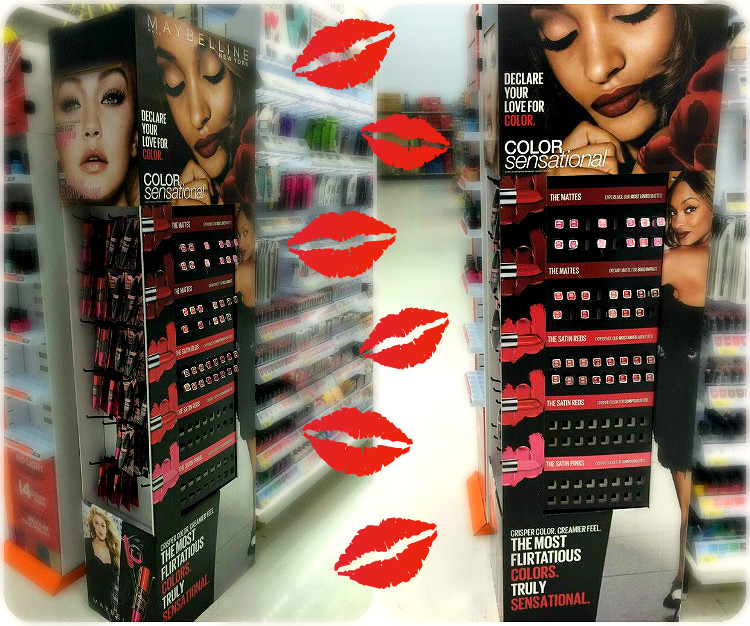 So if a Valentine's look is our recipe, here are the ingredients:
Maybelline Color Sensational LipColor
The Falsies Push Up Drama Mascara
The Rock Nudes Palette
Eye Studio Master Precise Ink Pen Eyeliner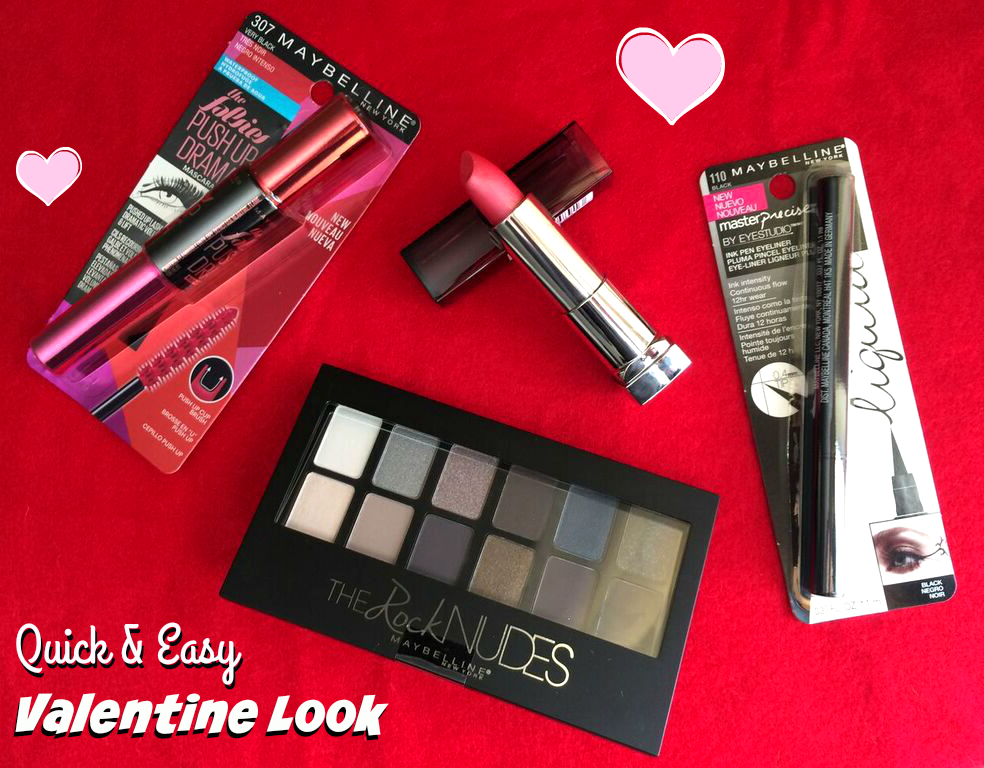 Quick & Easy Valentine Look Tutorial
I started off with an easy base foundation with contouring (which you can see in my last post, The Housewives Guide to Contouring) To get a longer-lasting effect, start with a primer which helps your makeup to stay put!
Next up, eyes! To make them pop, I'm a firm believer in lining your top lid with a black liquid eyeliner (or match whatever color you're using for a mascara), in this case I used Maybelline's Eye Studio Master Precise Ink Pen Eyeliner. It really makes that area stand out. Finishing them off with a wing-tip is also a great way to make your eyes look bigger and your lashes look longer too! A wing-tip is easy to do, just start with the base of your liner angled up towards the ends of your eye brows and subtly drag it inwards. Fill in any areas to make it a smooth 'wing' to meet up with your lid-liner.
Grab your favorite eyelash curler and get those babies ready for some amazing mascara!
The Falsies Push Up Drama Mascara goes on super easy, and I love that the bristles really separate the lashes well and it does not clump! That's a huge win in my book, I hate clumpy mascara. And while I was in the store, I discovered they also make this mascara in a waterproof version too – it was like it was made for me! The creamy plumping formula in this mascara lifts and scoops up those lashes to make them look their very best.
With The Rock Nudes Palette, the 12-shade palette gives you options for your eye shadows. For my look, I chose to use the shimmery gold as a base, the edgy black in the outer corners, and sparkly white on the insides of my lids. Blend evenly for a smoky, sultry but feminine look.
Last but not least, grab that Maybelline Color Sensational LipColor (the hue I picked out was #20 Pink & Proper). This lipstick uses honey nectar to nourish your lips, along with provide them with a rich, stunning color. I prep the lips first with a regular, untinted lip balm to ensure an even coverage, then apply the lip color! If you want, you can also use a liner to really create a crisp, clean line.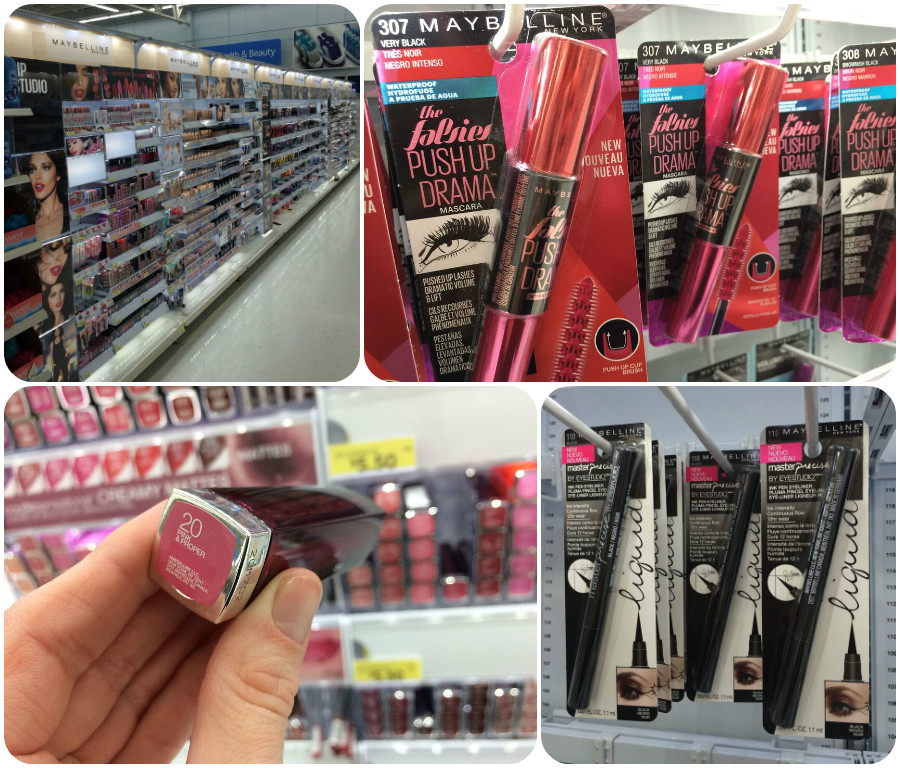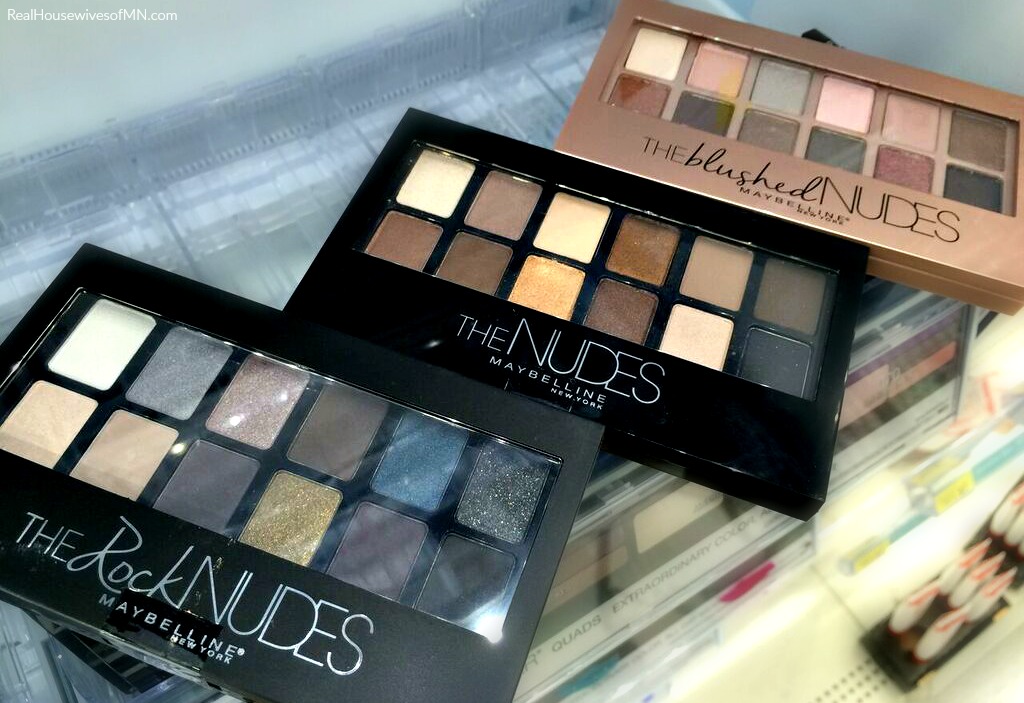 It can be so much easier than you think to obtain that beautiful look even when you're on a time crunch (you know, kids banging on the door, fighting, or crying in the next room).
Finish up your look with a cute bun (seriously, bun forms were the best invention ever) or like I did in the photos above, pull it up into a ponytail, add a few curls with the curling iron and you're good to go!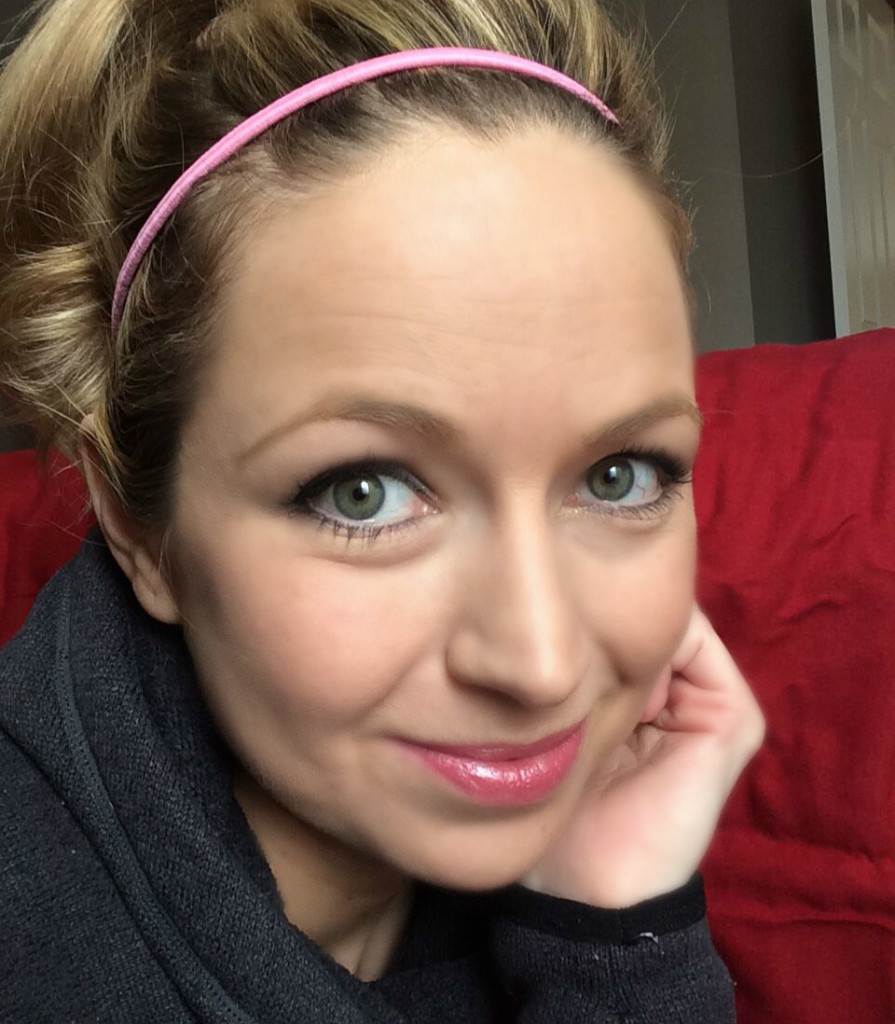 What tips do you have for quick and easy makeup tricks? I'd love to hear in the comments below!
Hearts,
Sarah

Don't miss a beat! Subscribe here for email updates and get a weekly roundup of my latest posts!