Snuza Hero Baby Monitor: Review & Giveaway!
Disclosure: I received this monitor free for review in this post. All opinions are 100% my own.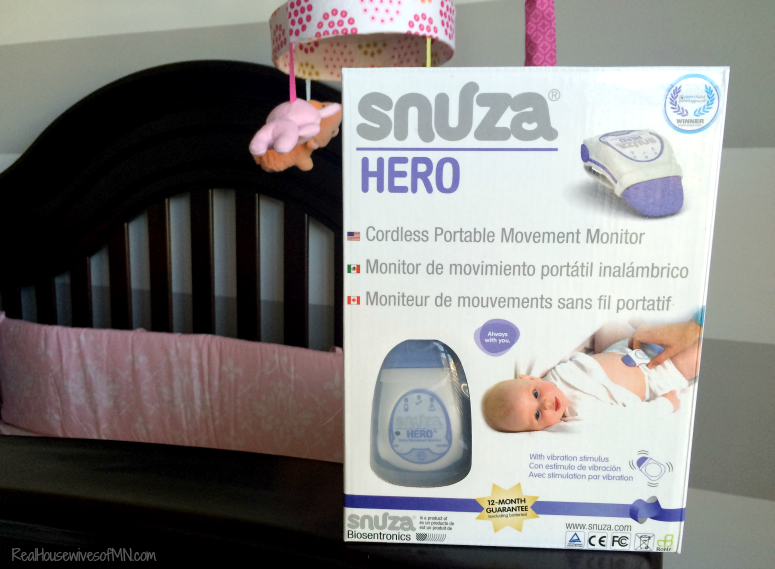 Recently, I was able to get my hands on this awesome gadget that is brand new to Babies "R" Us! It's called the Snuza Hero and it is a portable baby movement monitor. You've probably never seen anything like this before so of course I am going to explain what it is and why moms are loving it!
Where does the Snuza Hero go?
This little movement monitor clips onto the front of your baby's diaper and ensures peace of mind while they are sleeping by tracking baby's regular abdominal movements (breathing).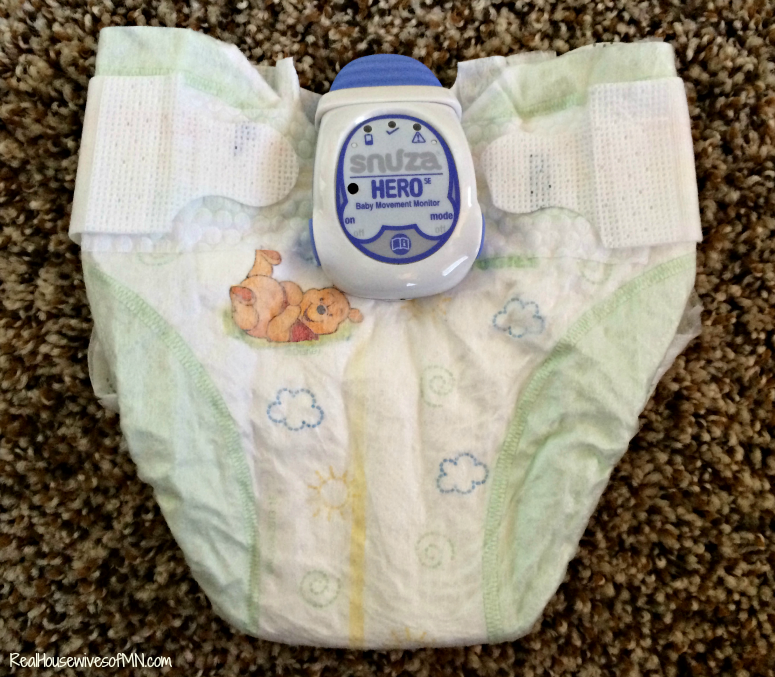 What does it do?
The Hero detects if your baby's movements are very weak or fall under 8 movements a minute. If no movement is detected for 15 seconds, the gadget will vibrate gently which is often enough to rouse the baby and Hero will go back to monitoring. After three separate vibrating sessions, a "Rouse Warning" will alert Mom to let her know that this has happened. If movement is still not detected for an additional 5 seconds, an alarm will sound to warn you.
What does that mean for me?
Moms are notorious for worrying, aren't we? We worry about things that we can't explain. But with the Snuza Hero, you can get a little peace of mind knowing that if you're not hearing any alarms coming from the nursery, then your baby is sleeping safe and sound along with breathing regularly and peacefully.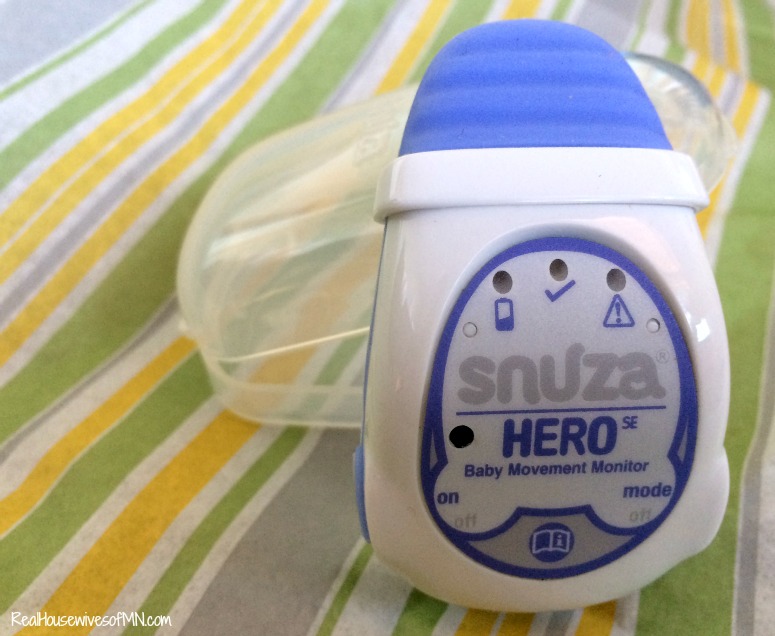 Where do I find the Snuza Hero?
As I mentioned earlier, the Hero recently became available at Babies "R" Us, and you can also find it on Target.com as well as Diapers.com! As an added bonus, the package comes with a small carrying case that is perfect for taking the Hero on trips big or small.
You can also follow Snuza on Facebook to stay up to speed on their latest updates!
Giveaway: Win a Snuza Hero!!
Snuza has been generous enough to provide me with a Snuza Hero (a $119.00 value!) to give away to one lucky reader! So if you are currently expecting, or if you have a little one at home, then you are in luck! Enter to win your own Snuza Hero below, and give yourself the gift of peace of mind. Contest ends 4/14/15 at 11:59PM CST. Open to US residents, ages 18 and up.

Don't miss a beat! Subscribe here for email updates and get a weekly roundup of my latest posts!