Seraphine Stylish Maternity Clothes Review
Disclosure: I received the featured dress complimentary to facilitate this post. All opinions are 100% my own.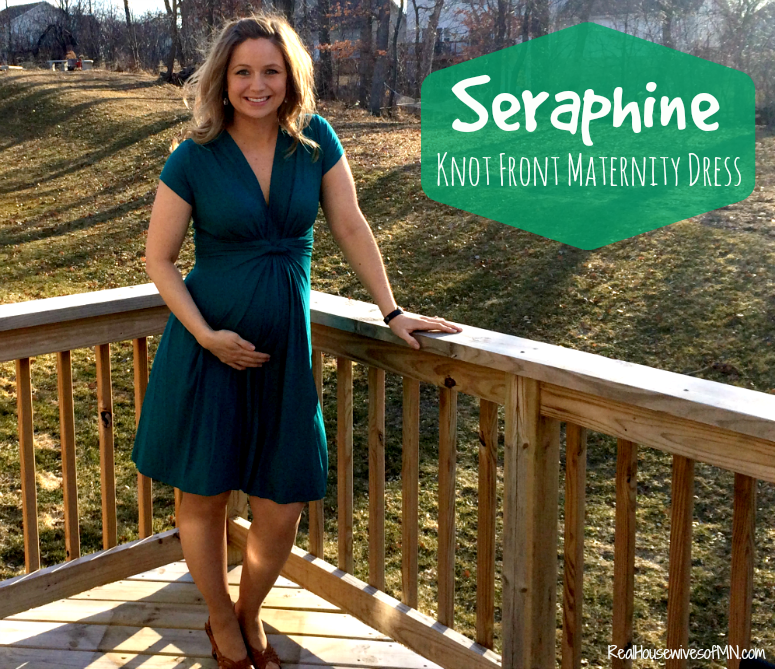 I've done the obligatory maternity shopping lately, and I really do not enjoy it one bit. The only way I've found that I've enjoyed it is when I'm shopping for it online! I was browsing for baby shower dresses when I came across Seraphine. They sell stylish maternity clothes (from casual to dressy) that are actually cute!
The above image is me wearing the Seraphine Green Knot Front Maternity Dress. It's made of thick but lightweight, stretchy material. I emphasize these two things because it is comfortable, while at the same time it isn't sheer and it doesn't show every little thing which I think I can safely say is nice these days.
Plus, I didn't know this until afterwards, but the v-neck in the front is designed to be easy for nursing. I love that, because as the style is anyways, it will still be a dress I can wear even after pregnancy. No one will know that it's a maternity dress!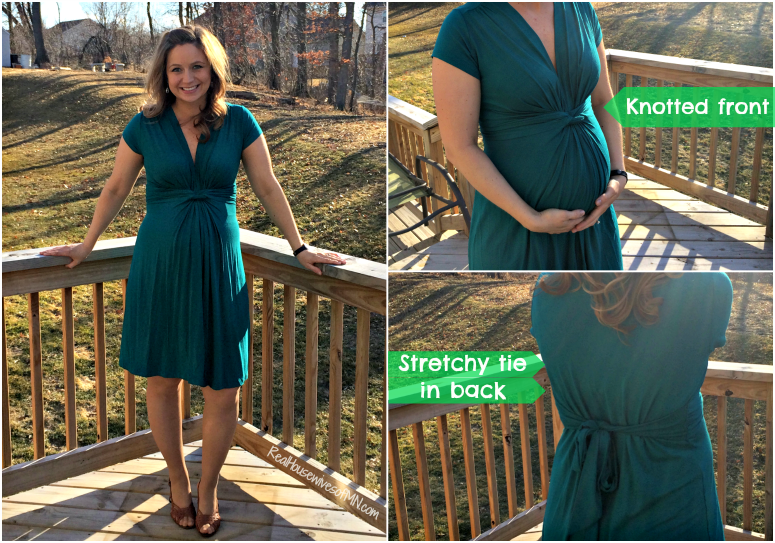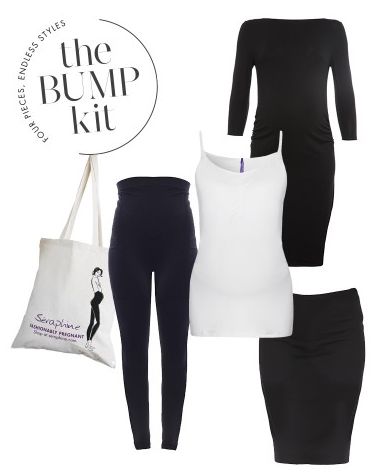 On their website, they have a huge lineup of adorable dresses that make any pregnant woman look cute. They've got some really cute maxis that I was eyeing up as well, and with spring coming up those would be so perfect too!
But they also have much more than dresses, they have adorable casual wear too. Everything from leggings to jeans, tops to sweaters, swimwear and even workwear – there is something cute for any occasion.
I especially love their Bump Kit as well. It's a set of all things necessary during maternity; a black stretch maternity skirt, black maternity leggings, a white secret support vest, and a black maternity shift dress. It's like having all the bases covered and then you can layer on anything else you need! Add a sweater, a top, a scarf, whatever it is that fits your mood. Such a good idea!
One last fun thing about Seraphine, they also sell nursing clothing. Tops, dresses, sweaters, sleepwear, bras, nursing covers, you name it! Because being a mom doesn't stop after you have your baby… and let's be honest, your shape doesn't pop right back afterwards either (yes, I'm mentally preparing for that as well!)
I wanted to show you a glimpse of some of my other favorites on their site, to kind of give you a feel of what they have to offer on their site! Here are my top picks: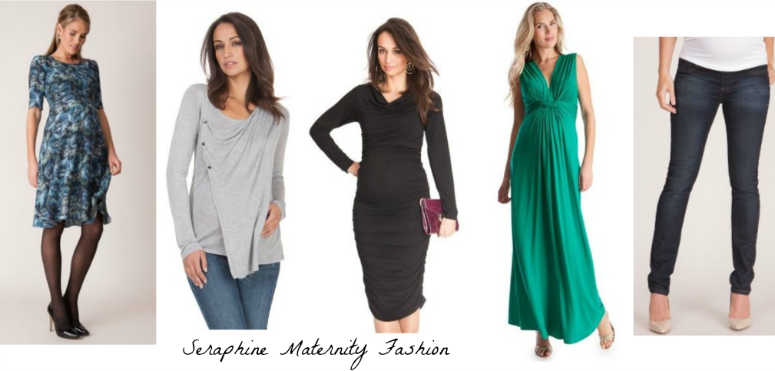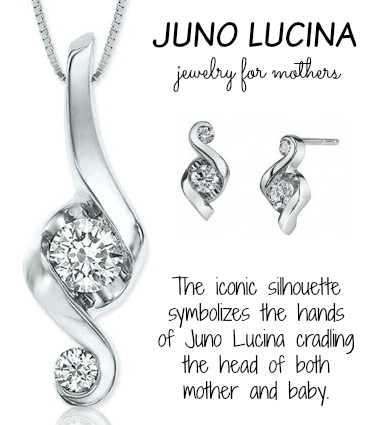 While I was doing research on maternity dresses and fashion, I also learned about Juno Lucina which has been renowned as The Original Push Gift®. If you're not familiar with push gifts, it's basically a present given to the mother after she has had a baby.
The Juno Lucina jewelry pieces range from necklaces, to earrings to rings and feature the iconic symbol of Juno Lucina cradling heads of both the mother and the child. They don't do colored gemstones, just gold with fine diamonds.
The pendant shown at the right retails for $399, while the studs shown at the right are priced at $499.
Apparently Juno Lucina is the only brand that is solely dedicated to offering the ideal gift for mothers that combines the symbolize of motherhood along with the exquisite presentation. I know I personally wouldn't turn it down 🙂
That is the latest in my "motherly" research lately! I'm sure there will be lots more to come in the near future…
Hearts,
Sarah

Don't miss a beat! Subscribe here for email updates and get a weekly roundup of my latest posts!