Planning a Baby Shower: Custom Invites & Stationery
This is a sponsored post on behalf of BasicInvite.com, all opinions are my own. 
So far this summer, I've received three invites for baby showers! So needless to say, it's definitely the season to host a beautiful baby shower. Now I've seen really cute baby shower invites in my lifetime and some have been less than impressive – which would you want yours to be?
I discovered BasicInvite.com a couple weeks ago and did a little bit of research on their whole approach. They're one of the few companies out there that allow you to choose from a crazy amount (over 180) color options and instant previews (so you can see exactly how they're going to turn out). Not to mention, they provide you with custom printed samples so that you can see the quality and colors first-hand before you place your final order and send them to your guests.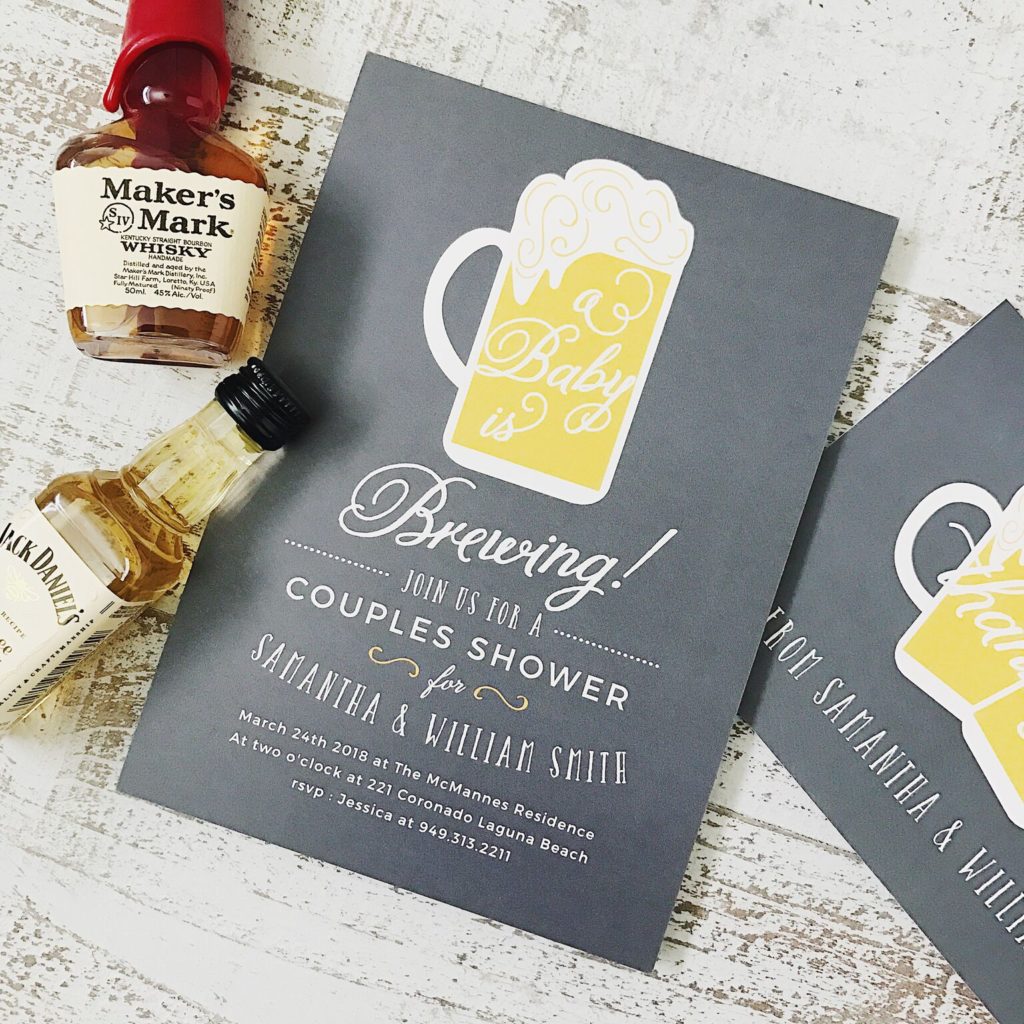 Back when I worked in the wedding planning business, they always said that the invitations were the very first impression of how the event would go. It would set the stage for your theme, what to expect, the personality behind it, and all of that jazz. The same goes for the invites for baby showers, the invitation is the first impression they'll have so it's best to make it a good one!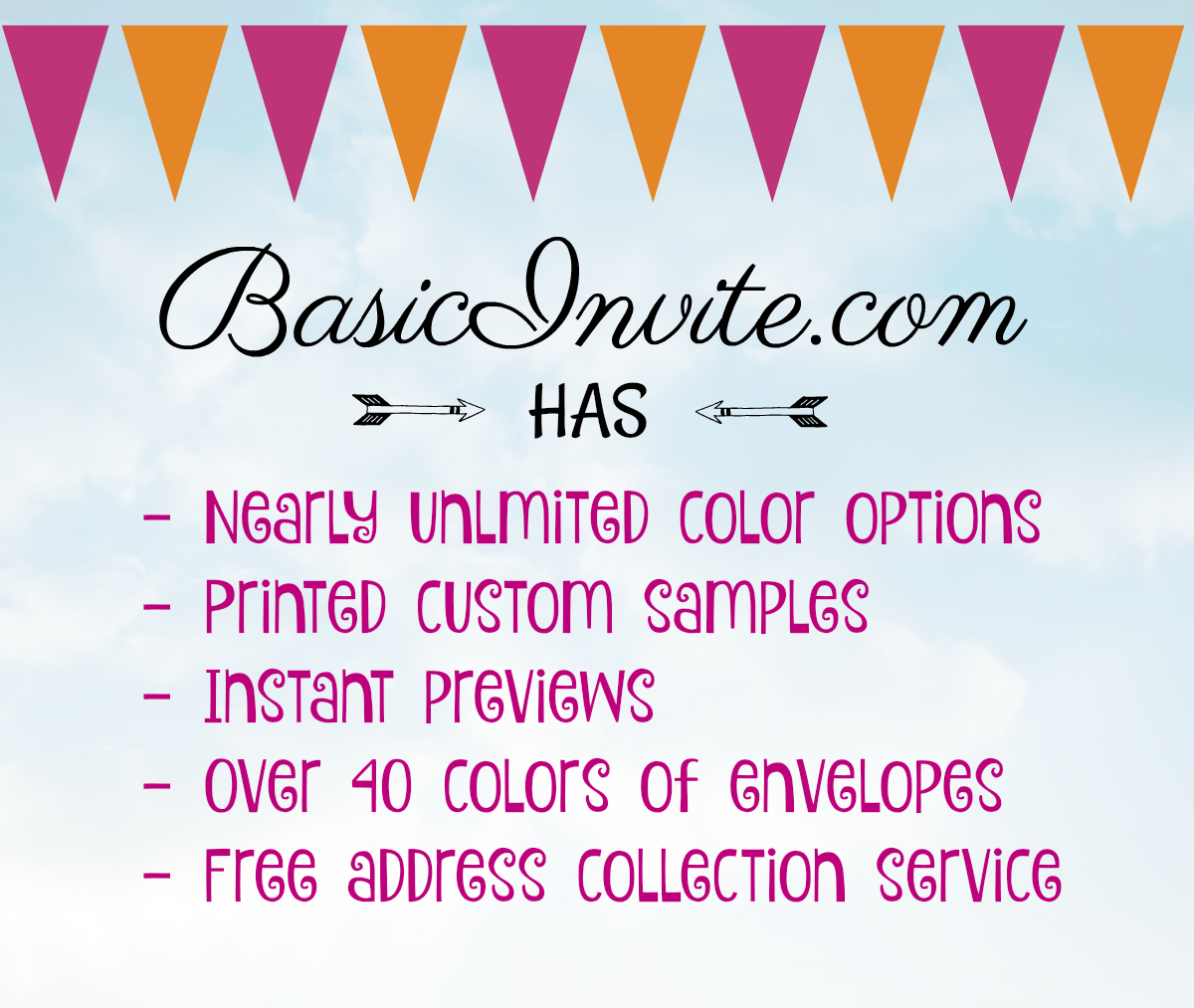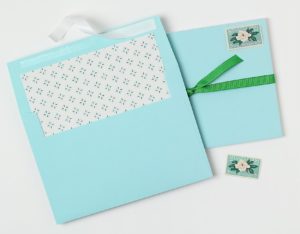 With all these options, you're able to create an unlimited amount of designs for your baby shower stationery. Choose from all kinds of different baby boy shower invitations and baby girl shower invites that are modern, chic and beyond what you've typically seen before when it comes to your average baby shower invites. 
Then, match up your beautiful customizable baby shower invitations with over 40 different colored "peel and seal" envelopes that are quickly and easily secured closed. 
And while we're on the topic of mailing out your invites, Basic Invite also has a free address collection service that makes sending out baby shower invites easy peasy. Just share a link with your guests, collect their addresses, and get free envelope printing.
---
And when it's all said and done, don't forget to order matching thank you cards for baby showers! Get it all at once, and you're done, with everything coordinating like you could only dream of! 
I love their designs because they're elegant but modern, they're stylish and light-hearted. I love the look of them, and they're so much prettier than what you usually see with baby showers. It's also a nice perk that they offer announcements, baptism invites, thank you cards, first birthday invitations and more. So you can keep going back and ordering beautiful stationery for every occasion of baby!
Shop BasicInvite.com here for your next baby shower!
---
Pin this article for later!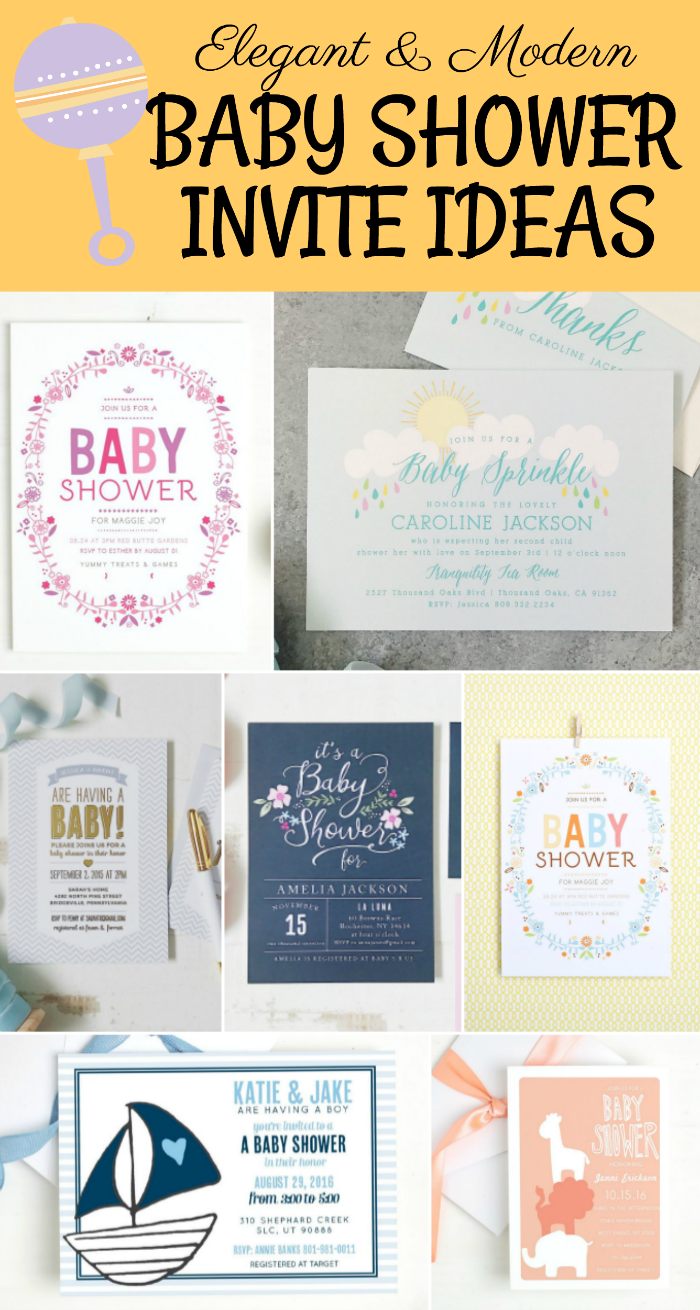 Catch up with Basic Invite on: Facebook | Pinterest | Instagram | Twitter