How to Accessorize Maternity Clothes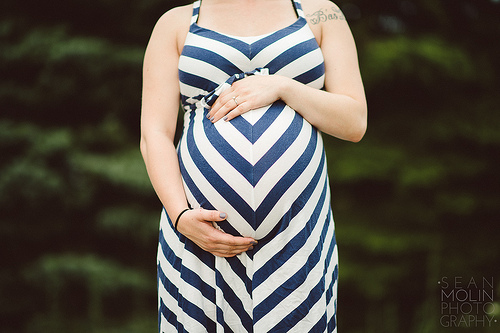 You already know that, thankfully, the world of maternity clothing has caught up with the fact that pregnant moms still want to look stylish even though they have a growing belly. Because of this, maternity fashion has changed a great deal to actually be fashionable. Maternity tops are just as trendy and attractive as regular clothes. Women can find attractive and appealing choices in casual wear, business wear, and even black tie formal wear. You can look stylish when you are expecting. However, have you thought about how to accessorize those maternity clothes? If you are like some women, you would rather people notice how put together you are and not how much weight you have put on during your pregnancy. A great way to do this is to accessorize your maternity wear. Do you need some ideas on how to choose the right accessories? Here are some things to consider.
Bold and Chunky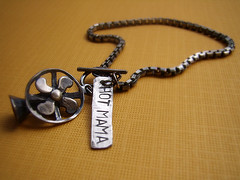 If you tend to wear a great number of dark clothes, then you will want to consider being bold with your accessories. Thankfully, chunky and brightly colored accessories are considered stylish among any group and that gives you plenty of options. If you are wearing understated clothes, do not be afraid of a splash of color. Do this with big plastic bangle bracelets in bright pinks, blues, and lime greens. Plastic bracelets are lightweight so they will not cause discomfort through the day. Choose bold and chunky necklaces as well. Large round beads or geometric shapes can be used in long necklaces that will accent your fashion sense and not the fact that you may go through your day feeling as if you are as big as a house.
If you choose brightly colored maternity wear, then you will want to take a different angle with your accessories. Since you have the bold colors in your clothes, then consider more understated jewelry like simple gold or silver bracelets or earrings. Remember that it is all about balance.
Accessorizing for Comfort
Many women spend a great deal of their pregnant months uncomfortable. With a baby growing inside of them, playfully kicking their ribs, and leading to swollen ankles and hands, most women look for the best ways to be comfortable. That does not mean you have to leave all of the accessories at home. Here are some ideas that will allow you to accessorize your maternity wear without having to add discomfort to your day.
If you would like to wear rings but your swollen fingers won't let you, then choose from the trendy and statement making rings connected to elastic. These rings are often in the shape of flowers or big chunky natural stones. These rings will provide you with a touch of fashion, and since the band stretches, it will not cause your swollen fingers discomfort.
If chain necklaces are too heavy or irritating around your neck, try accessorizing with a fun scarf. Lightweight summer scarves can add a touch of color and fashion to your outfit and their soft materials will not irritate your skin. Fashionable winter scarves will serve the dual purpose of keeping you warm and keeping you trendy.
If bracelets and almost any jewelry irritates you through the day but you still want to enjoy something fashionable, then try a broach. This broach will connect directly to your blouse and does not even have to touch your skin. Broaches are available as small and understated or big, bright and bold to suit your taste.
Maternity does not equal frumpy. Your maternity clothes can be trendy and fashionable. You can add even more to the put together look by accessorizing in a way that looks good and is still comfortable for you.
Catherine Adderson is the owner of TrendyTummy.com, an online store specializing in stylish and trendy maternity clothes for expectant mothers and nursing mothers.

Don't miss a beat! Subscribe here for email updates and get a weekly roundup of my latest posts!