The Best Wipes For Your Baby's Bum
This post was sponsored by WaterWipes as part of an Influencer Activation for Influence Central. I received complimentary products to facilitate my review.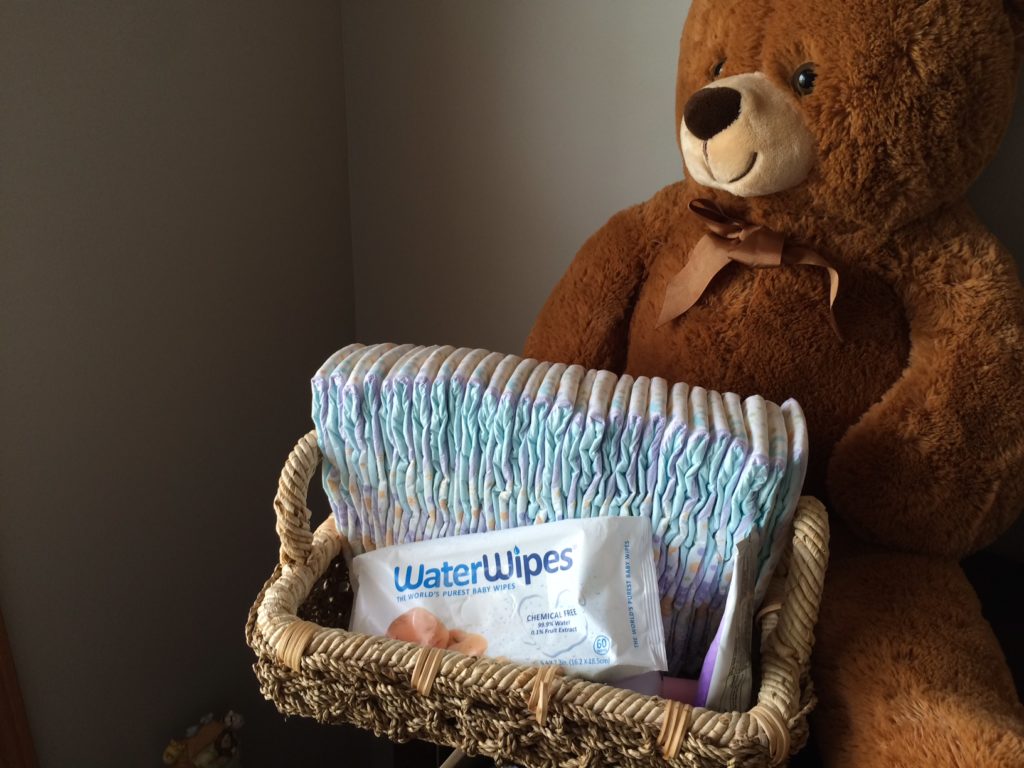 Having little miss has been an adventure of discovering products that work best for her. It's in my nature to buy the store brand or cheaper version of things, but I've slowly come to learn that this doesn't work for baby care items.
Take baby wipes for instance. I got a great bargain on some at Babies "R" Us, come to find out that she has very sensitive skin. After some time of having more BM's than usual, her little bum was so sore and I was feeling awful! I was using diaper rash cream but it wasn't doing the trick. So I had to go back to Babies "R" Us and get a new type of baby wipe – WaterWipes.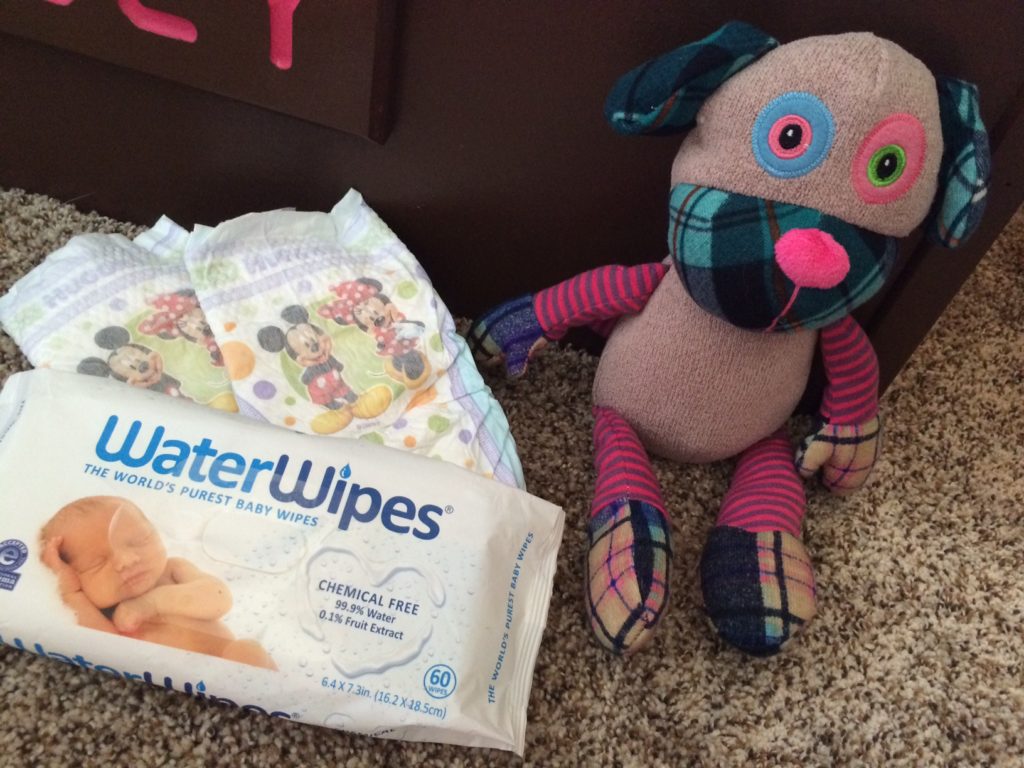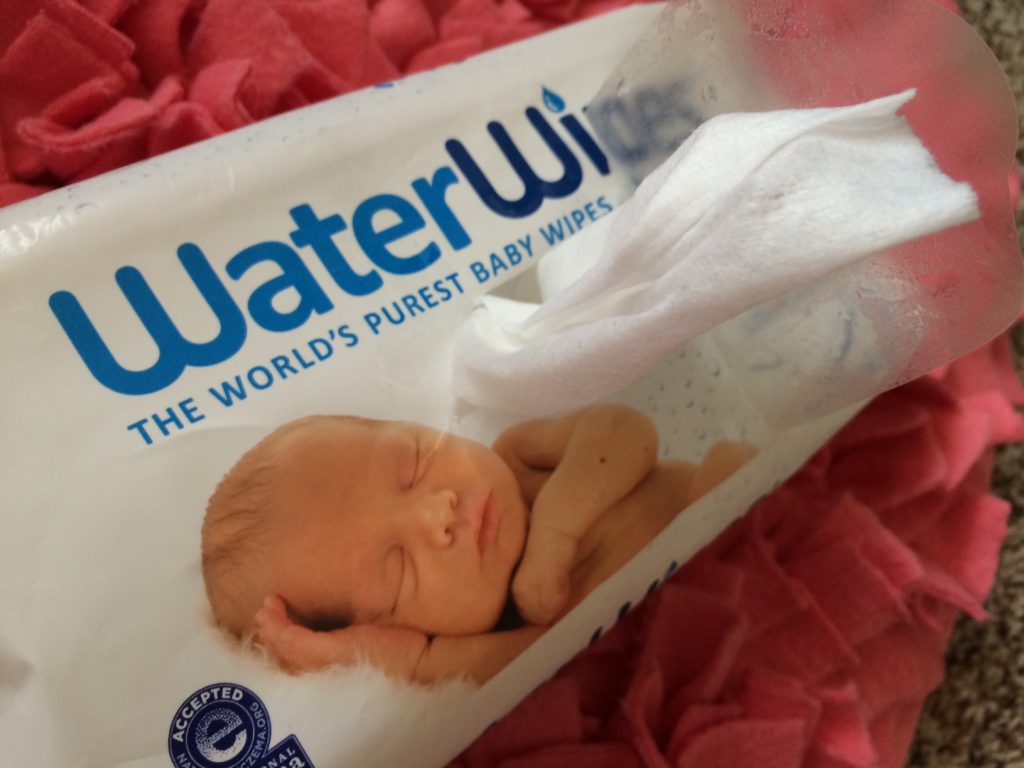 I now swear by this brand, and I don't say that just because this post is sponsored. I say that because they have been AWESOME on her skin, I can't even tell you. After I started using these wipes and the diaper cream, it started clearing up within a couple diaper changes. Now these wipes are all I use, because I don't want to go back to that place where her bum was so sore that it hurt to sit in a warm bath tub! Can you imagine? It makes me teary.
You're probably rolling your eyes thinking what could be so different about baby wipes, well a lot actually. WaterWipes are chemical-free and they only contain two ingredients. They are 99.9% pure Irish water and 0.1% grapefruit seed extract. That's the end of the ingredients lineup and that's one of the reasons I love them!
Ingredients aside, another bonus to these wipes is that they're super durable. Those wipes I got a super deal on? They crumbled as I used them, that's almost as bad as the mess itself (I said almost). WaterWipes are durable and are the safer, natural option for my little's tush. It's a hands-down kind of decision over here. After little miss ran out of WaterWipes last weekend and we'd been using up old wipes from the diaper bag, my hubby said, "I'm going to run to the store and get more WaterWipes." I kid you not. They just rock.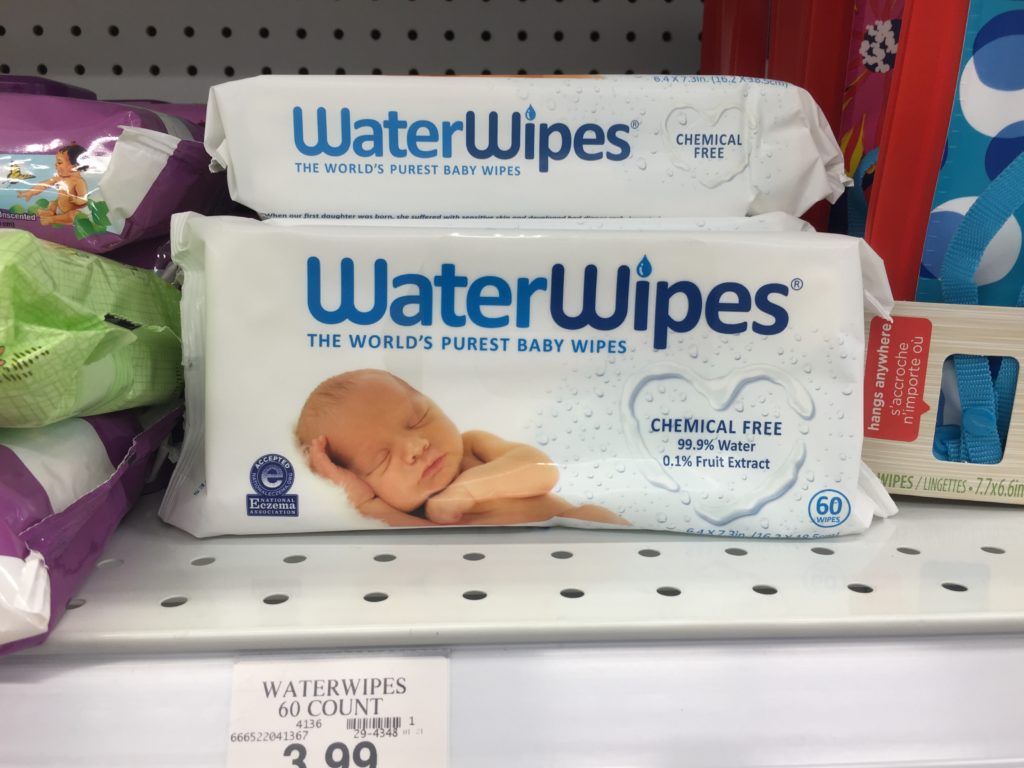 There are more stores than Babies "R" Us to get them, check out this full list of locations to see what is nearest to you.