Rear-Facing Car Seats With Highest Height & Weight Limits
This post is part of a sponsored series.
Studies have shown that having your child in a rear-facing car seat is the safest option for them in the event of an accident. Moms are in tune to this, and we know that we need to keep them rear-facing for as long as possible. But when it comes to your child reaching the height or weight requirements for their car seat to be rear-facing, then we're stuck with no choice but to turn their car seats forward-facing. With the help of our friends at this Houston Dodge dealership, I dug into all the information out there and found out which car seats actually have the highest rear-facing weight and height limits.
I should also say, the following car seat models are also great options if your child is particularly tall or in a higher percentile for weight.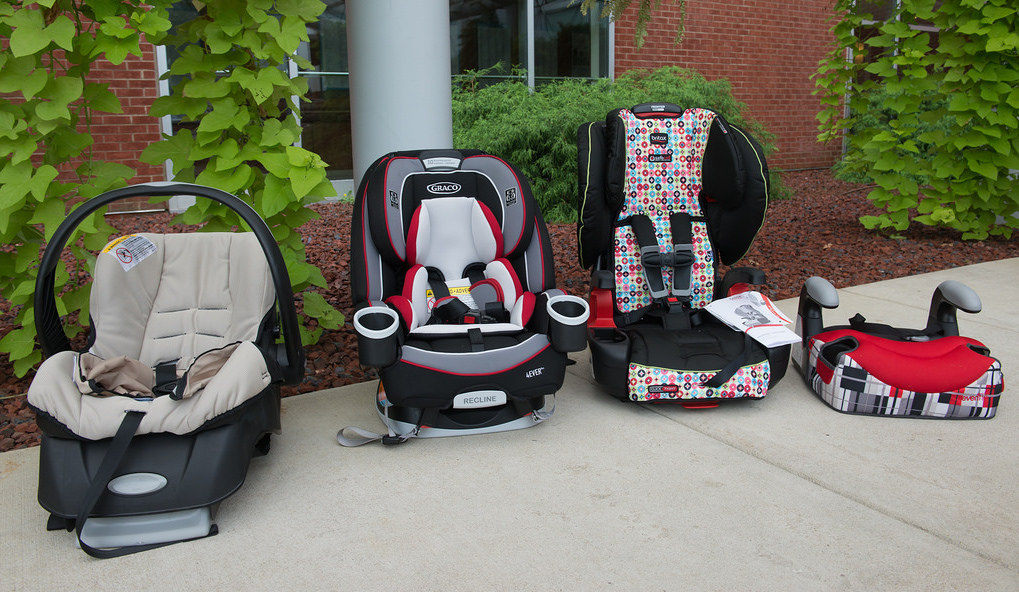 Rear-Facing Car Seats With High Height/Weight Limits
Britax Marathon 70
The rear-facing weight limit for the Britax Marathon 70 car seat is 40 pounds, and the height limit 49 inches. As you can see, this is particular good model for tall children!
Evenflo Sonus
The weight limit on this Sonus model by Evenflo is 49 pounds, while the heigh limit is 40 inches.
Diono Rainier
This popular (although expensive) car seat, is great for length of time you can keep your child rear-facing with their weight limit is 50 pounds and the height limit is 44 inches.
Chicco NextFit
Another great option, the NextFit has a weight limit of 40 pounds, and a height limit of 49 inches. This is another great option for tall children, even though the weight limit isn't exceptionally high.
Clek Foonf
Known for being one of the few car seat manufacturers that fit three-in-a-row, the Clek Foonf is also great when it comes to it's rear-facing requirements. It limits at 50 pounds, and 43 inches for height.
---
These are some of the most popular car seat models on the market that extend the timeframe for your rear-facing child. Have you tried out any of these car seats? Leave your thoughts and comments below!
photo credit: donnierayjones Racing in the Rain via photopin (license)