For Parents: Cars that Fit 3 Car Seats
This post is part of a sponsored series.
I've talked to a lot of parents lately who have two kids and are expecting a third. They comfortably fit two car seats in their current vehicle but adding one more to the mix? That's a tall order. So guess what, they're both looking for a new vehicle, one that fits three car seats across one seat. Do you know which cars can live up to that standard? We teamed up with our friends at the luxury New York Alfa Romeo dealer and here are our top picks to consider!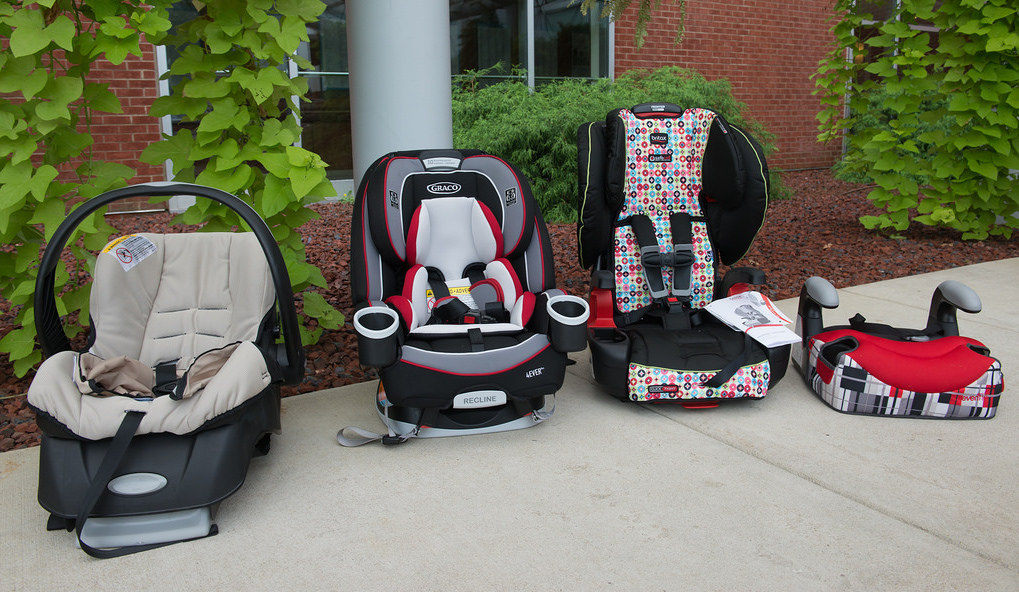 There are numerous helpful car seat resources out there, but a huge
shout out to TheCarCrashDetective.com for all of their helpful information!
---
Chrysler 300 – This larger sized SUV has passed the car seat test with flying colors, as long as you are purchasing a model that was built in or after 2015.
Dodge Charger – Stylish and practical, we like it. And what we love even more is that it fits three car seats in the second row, no problem. It's also built with top safety features which is every parent's first concern. Bonus: there are also three sets of car seat latches in the back row to accommodate the three car seats.
Chevy Impala – One of the consumer favorites in the large size sedan market, the Impala continues to impress especially with parents across the country. With comfortable and spacious seating, this sedan is a great choice for a three car seat family.
Ford Focus – The Focus, primarily the third generation models, are also a great pick if you're looking for a smaller car that fits three car seats across. It's also available in a hatchback if you prefer to go that route!
Audi A4 – This mid-sized sedan is going to be more on the luxury end of the scale, but also one of the most equipped vehicles as well. Not only that, but the A4 has also won numerous awards including that for safety standards. Every parent loves to hear that!
Volvo V60 – (73 inches across) Also known for their level of quality, the Volvo V60 ranks right up there with the competitors when it comes to space in the backseat for car seats.
Toyota Camry – (71 inches across) Typically known for it's long lifespan, safety ratings, and good gas mileage, the Camry can also be added to the list for cars that will fit your three car seats into the back seat.
---
As another tip for fitting the three car seats into your second row, it helps to use the seat belts instead of the latch system to nest them into the tight space better.
Which vehicle do you drive currently, and what have you discovered when it comes to fitting your car seats into it? I'd love to hear in the comments!
photo credit: Scott SM Brother and sister car seats via photopin (license)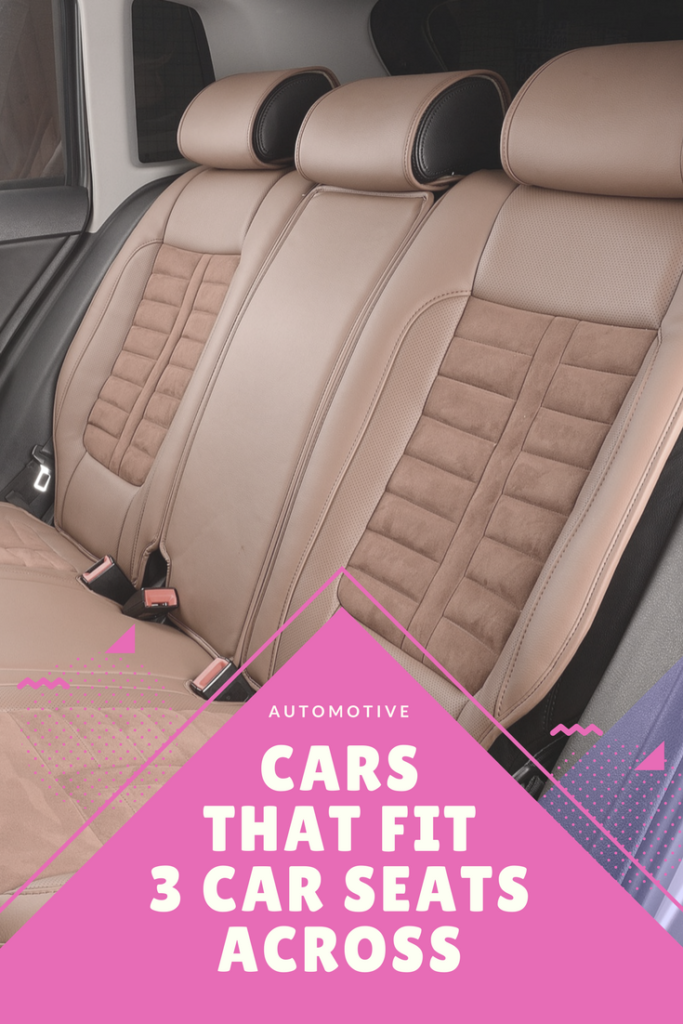 Don't miss a beat! Subscribe here for email updates and get a weekly roundup of my latest posts!