Kids Thanksgiving Table Activities
Sponsored by Sparkling Fruit20 Lime Twists.
Thanksgiving is officially 6 days away. I can't believe how fast time goes, I know it's cliche to say but it's true! Anyways, with the holiday being that close, you may be needing ideas for what to do to keep the kids busy while you're cooking or conversing with family or friends.
This morning, I went into the studio at WCCO (CBS) Mid-Morning show to talk about some fun craft ideas to keep the kids occupied this Thanksgiving. Here is the clip, in case you missed it!
 The fun ideas were as follows:
Make Chocolate Pilgrim Hats – All you need is Fudge Striped cookies, mini Reese's cups, frosting and Chiclets or Tic-Tacs. These are great to save for dessert afterwards, in case the kids don't want pie. Just hope that they make it until dessert! 🙂
Create a Thankful Turkey – Cut out feathers from construction paper for the kids to write on. If you need to kill more time, have the older kids do the cutting. Use a pinecone as the turkey body and create a face/neck from construction paper. Place the feathers on the turkey when they're finished for a fun centerpiece!
Decorate Drinks – I found my local Dollar Tree had mason jars that I knew would make for fun little kids glasses. You can get really creative with glass etching, ribbons, paint, etc. Really, the sky is the limit. To fill the glasses, I used Sparkling Fruit20 Lime Twists (no caffeine), they look fancy and the adults can enjoy them too.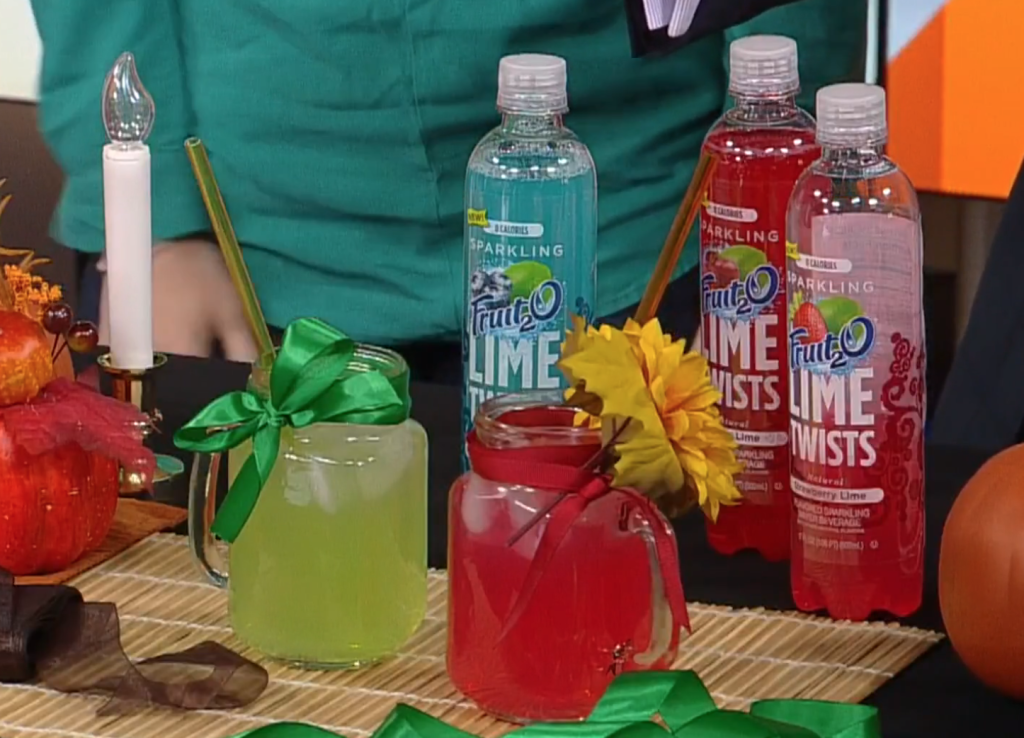 More Thanksgiving Craft Ideas
If you want more fun kids activities, check out the following articles:
I hope you have a very happy Thanksgiving!!!